Ethiopian Airlines inks codeshare agreement with Air Europa
<p style="text-align: justify;">Apr 11, 2017: Addis Ababa based Ethiopian Airlines has signed a codeshare agreement with Air Europa, taking effect as of <span data-term="goog_820603892">April 11, 2017</span>.</p> <p style="text-align: justify;">The new partnership is a free sale codeshare agreement, thereby allowing the partner airlines access to each other's network by creating smooth connection at their respective hubs.</p> […]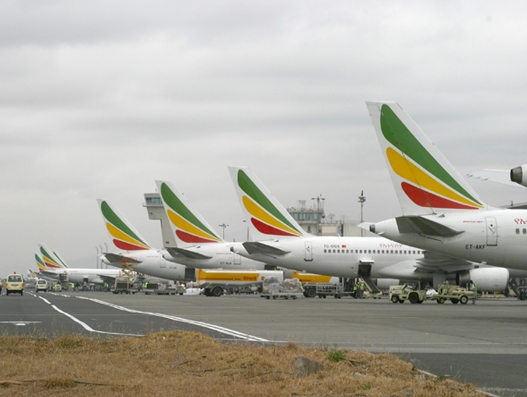 Apr 11, 2017: Addis Ababa based Ethiopian Airlines has signed a codeshare agreement with Air Europa, taking effect as of April 11, 2017.
The new partnership is a free sale codeshare agreement, thereby allowing the partner airlines access to each other's network by creating smooth connection at their respective hubs.
Busera Awel, chief commercial officer, Ethiopian Airlines, said, "As a customer focused airline, we always strive to meet our customer's ever growing demand, availing critical connectivity options. This strategic collaboration will enable our esteemed customer's reach multiple destinations in Europe through one point check-in at point of origin. Reciprocally, Ethiopian vast African network is an added advantage to customers of Air Europa; connecting 53 major cities in Africa with minimum layover at our Addis hub."
Imanol Pérez, commercial deputy director of Air Europa, has expressed his satisfaction for the agreement reached with Ethiopian Airlines as it allows Air Europa to have presence in the African continent and offer its passengers a wider choice of travel destinations.
In addition, Air Europa also provides Ethiopian Airline´s passengers with excellent connectivity with other European, Spanish and American destinations where Air Europa flies to through its Madrid hub.
Ethiopian currently serves more than 90 global destinations across five continents with over 240 daily departures; operating the youngest and most modern fleet with an average fleet age of less than five years.
Air Europa has operates to 51 destinations all round the world, of which 21 are domestic, 11 are Europe and Tel Aviv, 18 long haul destinations in North and South America and Middle East. Air Europa will fly to Honduras this month and in June to Boston.