Ethiopian Airlines expands wet lease pact with ACC Aviation
Oct 7, 2019: ACC Aviation Group has expanded its partnership with Ethiopian Airlines, to include the airline's charter and leasing capacity across North America and Asia, in addition to aircraft availability across Europe. To date, the collaboration has yielded significant results for ACC and for Ethiopian, including ACMI operations for Smartwings and aircraft charter flights […]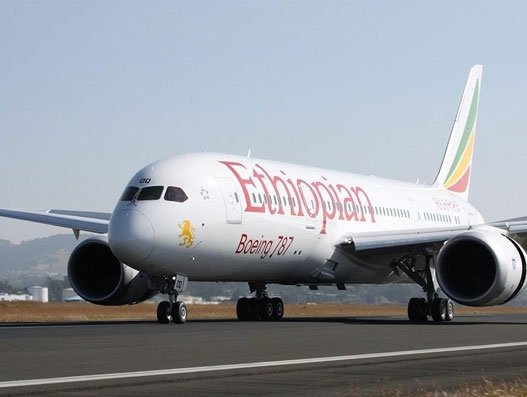 Oct 7, 2019: ACC Aviation Group has expanded its partnership with Ethiopian Airlines, to include the airline's charter and leasing capacity across North America and Asia, in addition to aircraft availability across Europe.
To date, the collaboration has yielded significant results for ACC and for Ethiopian, including ACMI operations for Smartwings and aircraft charter flights for the 2018 FIFA World Cup, 2017/18 and 2018/19 UEFA Champions League tournaments and major cruise operators.
The agreement encompasses aircraft based across a number of international aviation hubs, including London Heathrow, Manchester, Frankfurt, Paris Charles de Gaulle, Rome Fiumicino, Milan, Moscow Domodedovo, Houston, Bangkok, Beijing, Shanghai and Chengdu.
ACC Aviation Group CEO, Phil Mathews, said, "The working relationship between ACC Aviation Group and Ethiopian has continued to develop and strengthen and their decision to extend this agreement symbolises their trust in our ability to represent their interests globally.
"Ethiopian Airlines' modern fleet includes Boeing 787 Dreamliners and Airbus A350s, aircraft which are not generally available, and this partnership gives ACC's clients access to some of the most contemporary widebody capacity in the ad-hoc charter and wet leasing market.
"The addition of global aviation consultancy, Aerotask, to the ACC Aviation Group and the opening of our new sales offices in New York and Kuala Lumpur have broadened the reach of the company as a whole. Our international network of aviation specialists will be promoting Ethiopian's modern fleet globally, and I am in no doubt that this partnership will continue to flourish," Mathews says.
Ethiopian Airlines' VP – Strategic Planning, Busera Awel, said, "Ethiopian's partnership with ACC Aviation Group has allowed us to significantly expand our service offering within Europe and beyond, as well as demonstrate our team's efficiency in the areas of customer service, dispatch reliability and safety.
"We are delighted to be continuing our work with ACC and look forward to the opportunities that this enhanced relationship will undoubtedly present. In line with our expanding global network with our latest aircraft, the collaboration with ACC will help us promote the high quality services Ethiopian is known for."