Ethiopian Airlines enters into codeshare deal with Air Namibia
Mar 06, 2017: Addis Ababa based Ethiopian Airlines has concluded a codeshare agreement with Air Namibia on February 21, 2017.
The codeshare agreement covers Ethiopian thrice weekly services to Windhoek and the services of both airlines beyond their respective hubs.
The agreement will allow both airlines to expand their global network through the services of each airline and also facilitate the provision of competitive and convenient travel choices to their respective customers.
Girma Shiferaw, Acting vice president, Strategic Planning and Alliances said, "Now, customers of Air Namibia will enjoy seamless connection on Ethiopian ever expanding global network across five continents with a minimum layover in Addis Ababa; conversely, our passengers will be able to access destinations beyond Windhoek on Air Namibia flights."
Ellaine Priscilla Samson, Acting managing director, said, "This will be an opportunity for the liberalisation of intra-Africa air transport in furtherance of the Yamoussoukro Decision as two African carriers. In addition, this will assist Air Namibia to expand its network via the global reach and stature of Ethiopia Airlines. Hence the teaming of our two airlines is the consummate endeavor of our continent moving towards a fuller liberalisation in the aviation sector."
The codeshare agreement will allow Ethiopian and Air Namibia to place their codes on each other's flights. ET will place its code on SW flights from Windhoek to Gaborone, Luanda, Victoria Falls, and Cape town, while SW will place it's code on ET flights between Addis Ababa and Windhoek, Beijing, Lagos, Los Angeles, and São Paulo.
You may also like:-
---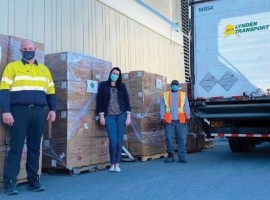 Logistics
The shipment, which was the largest donation received from private industry, included 12,500 isolation gowns, 100,000 N95 masks and 400,000 surgical masks.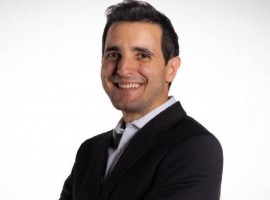 Air Cargo
Otávio joined LATAM Airlines Group in 2015, initially working in cargo planning and commercial areas but since 2019, he was LATAM Cargo Brazil's Operations vice president.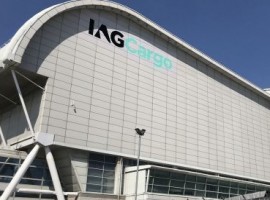 Air Cargo
The large amount of high dense engineering goods, destined for Europe & North America, that made the difference on weight.