Ethiopian adds Chengdu in China to its network
<p id="yui_3_16_0_ym19_1_1483682488337_18337" class="yiv1090230446MsoNormal" style="text-align: justify;">Jan 06, 2017: African based airline Ethiopian Airlines will start new service to Chengdu, China three times weekly as of June 3, 2017.</p> <p id="yui_3_16_0_ym19_1_1483682488337_18338" class="yiv1090230446MsoNormal" style="text-align: justify;">Chengdu is also a major hub for Air China, <a title="Ethiopian Airlines'" href="http://www.ethiopianairlines.com/" target="_blank" rel="noopener noreferrer">Ethiopian Airlines'</a> Star Alliance partner. With this new flight, […]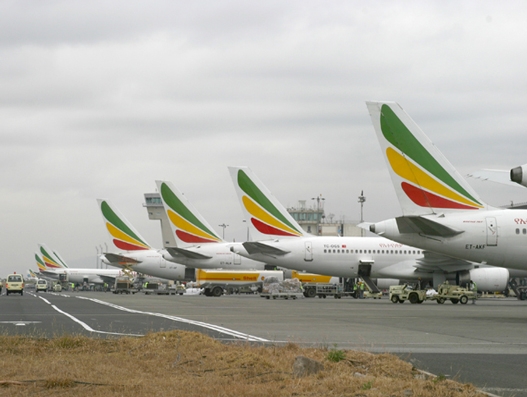 Jan 06, 2017: African based airline Ethiopian Airlines will start new service to Chengdu, China three times weekly as of June 3, 2017.
Chengdu is also a major hub for Air China, Ethiopian Airlines' Star Alliance partner. With this new flight, passengers from Ethiopian vast and growing network in Africa will be able to quickly connect to dozens of cities in China partnership with Air China, including Shenzhen, Kunming, Hangzhou, Xiamen, Wuhan, Changsha, and Urumqi.
Tewolde GebreMariam, Group CEO, Ethiopian Airlines, said, "We are glad to launch services to Chengdu, our fifth gateway to The Republic of China. Since our first flight 43 years ago, China has been a key market and it is now the largest per country market in our system. Using the geocentric location advantage of our hub in Addis Ababa we are connecting China, the world's second largest economy and Africa's biggest trade and investment partner, with 52 cities in the continent of Africa. With the addition of Chengdu, we shall offer the best and fastest connectivity options with a total of 34 weekly flights to China, operated with the latest and most comfortable B787 and B777 aircraft. Our Chinese customers will also enjoy seamless connection on Ethiopian vast intra African network and farther to São Paulo in Brazil."
Ethiopian is investing to make Addis Ababa a Chinese friendly hub airport for the continent.
"We now have Mandarin translators and signage available at the airport transit area and in the Cloud Nine Business Class Lounge," informs the airline company through a statement.
Chinese New Year is also marked every year at Addis Ababa Airport.
Ethiopian was the first African carrier and the fourth in the world to fly to China back in 1973. In addition to the three weekly flights to Chengdu to be launched in June, Ethiopian currently operates daily nonstop flights to Beijing, 10 weekly nonstop to Guangzhou, and 6 weekly nonstop to Hong Kong.