Escalating US-Iran tensions, airspace ban to affect cargo movements
June 22, 2019: Escalating tensions have led the US Federal Aviation Administration to ban US airlines from flying in an overwater area of Tehran-controlled airspace over the Strait of Hormuz and Gulf of Oman. The geopolitical tension is bound to significantly affect costs of passenger, air cargo flights and operations. The development came hours after […]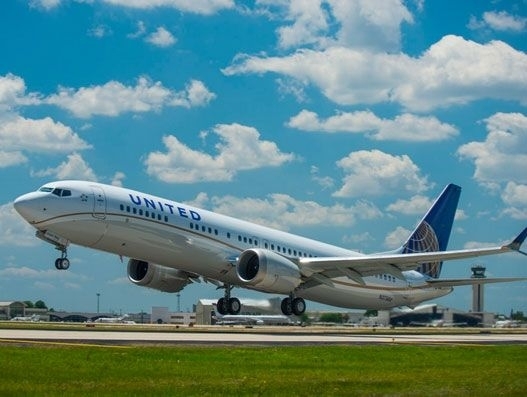 June 22, 2019: Escalating tensions have led the US Federal Aviation Administration to ban US airlines from flying in an overwater area of Tehran-controlled airspace over the Strait of Hormuz and Gulf of Oman. The geopolitical tension is bound to significantly affect costs of passenger, air cargo flights and operations.
The development came hours after United Airlines suspended flights between New Jersey's Newark airport and Mumbai airport. Both of these fly over Iranian airspace.
The move came in retaliation after Iran shot down an unmanned US surveillance drone. The countries' officials are currently disputing the circumstances of the incident. While Iran's Islamic Revolutionary Guard Corps said it shot down the drone over Iranian airspace, the US has called it an "unprovoked attack".
US president Donald Trump called the downing "a big mistake". According to reports, Trump approved military strikes against Iran, before abruptly reversing his decision after intense discussions with top national security officials at the White House.
Iran made a very big mistake!

— Donald J. Trump (@realDonaldTrump) June 20, 2019
….On Monday they shot down an unmanned drone flying in International Waters. We were cocked & loaded to retaliate last night on 3 different sights when I asked, how many will die. 150 people, sir, was the answer from a General. 10 minutes before the strike I stopped it, not….

— Donald J. Trump (@realDonaldTrump) June 21, 2019
….proportionate to shooting down an unmanned drone. I am in no hurry, our Military is rebuilt, new, and ready to go, by far the best in the world. Sanctions are biting & more added last night. Iran can NEVER have Nuclear Weapons, not against the USA, and not against the WORLD!

— Donald J. Trump (@realDonaldTrump) June 21, 2019
A number of airlines have re-routed their flights in view of the US ban.
A United spokesman said customers flying from Mumbai to Newark would be booked on alternative flights back to the United States. "We continue to explore all our options and remain in close contact with relevant government authorities in order to provide our customers with the most efficient travel experience under these circumstances," the spokesman said.
In a statement, the General Civil Aviation Authority (GCAA) said that UAE-registered air operators need to avoid operating in areas that could jeopardise civil aviation safety and operations.
While Fly Dubai and Emirates airline have said they had "adjusted some of their flight paths as a precautionary measure", Etihad Airways said it "will provide updates on affected flights on its global website, etihad.com, as information is provided by regulatory authorities about the airspace restriction."
British Airways, Qantas, Lufthansa, Cathay Pacific, Malaysia Airlines, Singapore Airlines and Air-France KLM's Dutch subsidiary KLM have all announced they would avoid parts of Iranian airspace following the regional developments.
The directorate general of civil aviation (DGCA) issued a tweet saying Indian operators would avoid the affected the Iranian airspace to ensure safe travel.
All Indian operators in consultation with DGCA have decided to avoid the affected part of Iranian Airspace to ensure safe travel for the passengers. They will re-route flights suitably.

— DGCA (@DGCAIndia) June 22, 2019
As the US-Iran tensions play out currently, other geopolitical issues have previously affected flow of cargo and passengers, adding to cost of operations, and bottlenecks in global supply chains.
On February 26 this year, Pakistan imposed a ban on use of its airspace, following the Indian airstrikes on Jaish-e-Mohammed targets in Balakot, Pakistan on February 14. Latest reports say the airspace will remain closed for India until there is a commitment from New Delhi that there won't be a repeat of a Balakot-like incident. The closure has affected operations of airlines flying between Europe and Asia.
Since 2017, Qatar has been subject to a land, sea, and air blockade at the hands of the UAE, Saudi Arabia, and Bahrain. Saudi Arabia and the UAE have blocked air traffic heading to and coming out of Qatar, which has significantly affected flight routes and cost of operations. The blockade completes two years this June. Escalating tensions between Iran and the Gulf will further burden the Qatar Airways and others operating in Qatar.