Envirotainer to provide flagship RAP e2 solution in Italy and Puerto Rico
August 29, 2017: Cold chain container provider Envirotainer has added RAP e2 capabilities to two more stations in their network, one in Italy (LIN/MXP) and one in Puerto Rico (SJU). With these two latest additions, Envirotainer now has 24 full service RAP e2 stations across the world and more to come. "We are proud to […]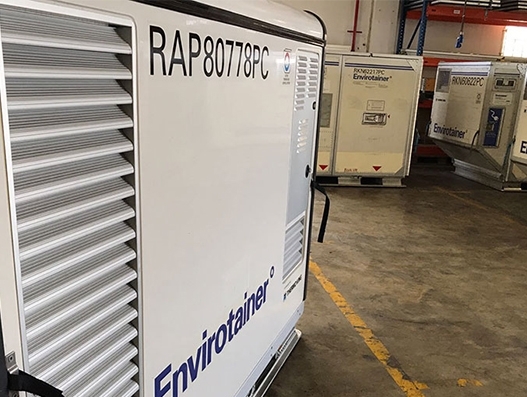 August 29, 2017: Cold chain container provider Envirotainer has added RAP e2 capabilities to two more stations in their network, one in Italy (LIN/MXP) and one in Puerto Rico (SJU). With these two latest additions, Envirotainer now has 24 full service RAP e2 stations across the world and more to come.
"We are proud to add San Juan to our growing network of RAP e2 stations in the Americas," said Brian Cooper, head of Sales Americas.
He continues, "Our global reach in combination with more than 30 years of cold-chain experience gives our Pharma customers fast and reliable access to new markets where they can benefit from our local knowledge to avoid some of the pitfalls they otherwise may encounter."
"We are happy to open yet another RAP e2 station in Europe to support our customers' growing needs," said Niklas Lönnkvist, head of Sales, EMEA.
He continues, "This is our second RAP e2 station opening during 2017 in the region and we now have 13 RAP e2 stations that serve our pharma customers here."