Envirotainer to offer RAP e2 ULDs at its Liege station
Oct 17, 2019: ULD solutions provider to the pharmaceuticals sector Envirotainer decides to add Liege to its network of stations providing its state-of-the-art e-technology container, the RAP e2. Liege is the 34th station in the company's network to provide this cost efficient and high performing solution compared to other active and passive alternatives. According to […]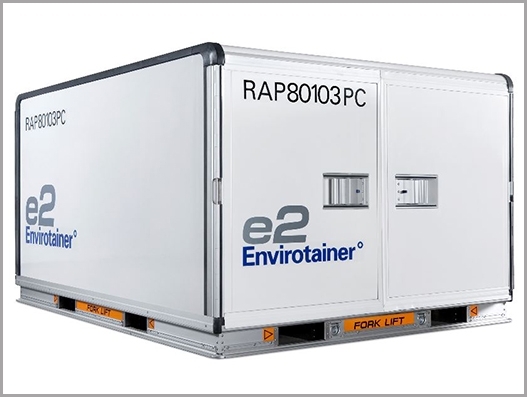 Oct 17, 2019: ULD solutions provider to the pharmaceuticals sector Envirotainer decides to add Liege to its network of stations providing its state-of-the-art e-technology container, the RAP e2.
Liege is the 34th station in the company's network to provide this cost efficient and high performing solution compared to other active and passive alternatives.
According to Envirotainer, its RAP e2 container has proven its robustness since its inception and has to date shipped over 150,000 pallets with 0.00 percent product loss.
"Europe is the #1 pharmaceutical region in the world, with exports exceeding €100 billion in 2017. Being the market leader in cold-chain solutions we subsequently have a very strong presence here since many years. The strongest reason for upgrading our Liege (LGG) station to also handle our RAP e2, even though we already have 15 RAP e2 stations in Europe, is purely based on customer needs," Niklas Lonnkvist, head of Sales EMEA.
"We wanted to create a significantly better customer experience for our pharmaceutical customers by reducing the need for trucking units between stations."
Envirotainer's Hyderabad station added to network for RKN e1 and RAP e2 ULDs
This week, the company also added its Hyderabad station to network for RKN e1 and RAP e2 ULDs.