End of September saw an upward trend in dynamic loadfactor; CLIVE Data
CLIVE Data Services latest figures show that Air cargo load factors began their peak season rise in September and are expected to continue to increase.
As per the report, the global dynamic load factor, that draws from both weight and space, reached 68 percent in the last week of the month.
This is said to be higher than any pre-Covid level since CLIVE's records began in May 2018, but the jump over the last few weeks is "significant" by any standards, according to the data firm's managing director Niall van de Wouw.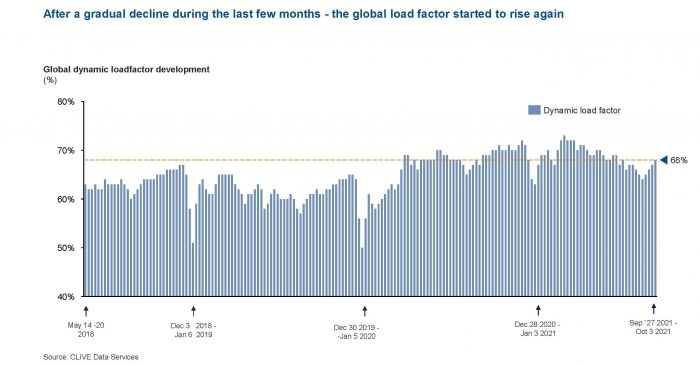 In an interaction with media on Wednesday, Niall informed that he is expecting the dynamic loadfactor to continue climbing in the next weeks due to the expected demand surge in the festive season. However, he reminded that the loadfactor and freight rates increase is not due to the demand going through the roof but the capacity is still short in supply compared to pre-Covid levels.
When asked if he would expect the North Atlantic rates and loadfactor to go down with the introduction of passenger flights, Niall said that even though not in the short term, it will be the first region to slide as the market is made up of predominantly passenger flights.
"Airlines have allocated more space to spot rates than pre-Covid. But there was one airline early this year said that all our capacity commitments out of our three major hubs in Europe are no longer valid. I've not heard that this time around. But I would not be surprised if that would reappear again this year," Niall said.
He pointed towards the trade imbalances influencing the total loadfactor as Asia westbound outperformed all other routes. In the last week of September (Sept 26 to Oct 3) the average loadfactor from major Asian airports to Europe and the Middle East was 92 percent.
Niall further said, "Europe to North Atlantic market was going through the tipping point. A couple of weeks ago it was 77 percent. It is now up at 82 percent in the last week. And similarly, North Atlantic to Europe was at 51 percent a few weeks ago and is now 60 percent."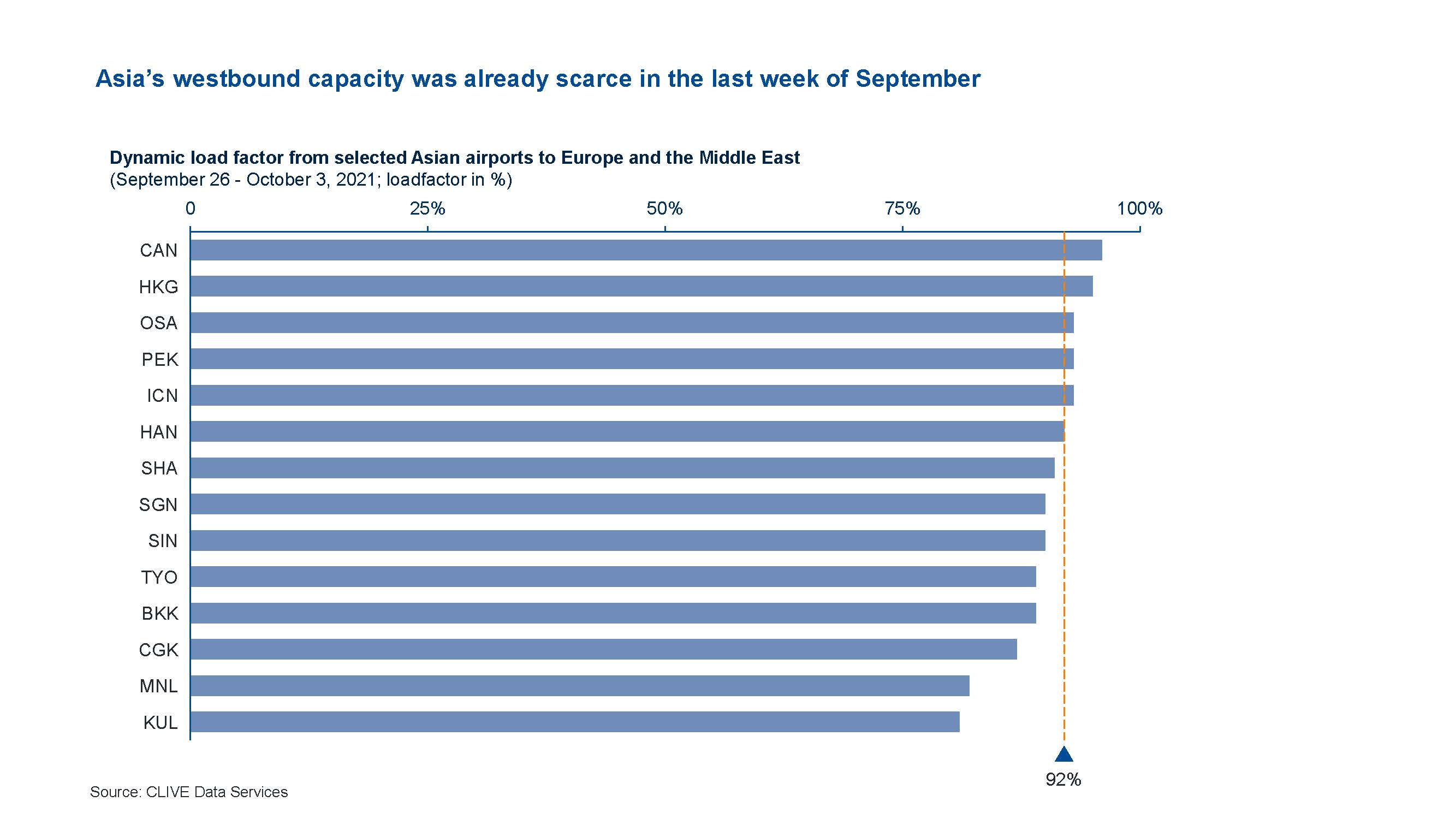 Data for September 2021 shows chargeable weight of +1 percent vs 2019, on a par with recent months, slowly tapering the gap to September 2020 volumes to +14 percent following the +23 percent and +19 percent levels reported in July and August 2021.
Capacity remained constrained at -13 percent versus the pre-covid level seen in September 2019, while in August it was still -16 percent versus 2019, although this more reflects the reduction in capacity in 2019 because of the ending of the summer season than an increase in capacity in 2021. Compared to August 2021, global air cargo capacity was more-or-less flat on a like-for-like basis month-over-month.