FROM MAGAZINE: Enabling global trade and building profitable business consistently
With over €2.7 billion in revenue and a profit of €268 million, Lufthansa Cargo had its second-best financial numbers in its history in 2018. The cargo division of the German carrier is aggressively modernising its fleet with the most advanced brand-new Boeing 777 freighters and gradually getting rid of the old MD-11 freighters from its […]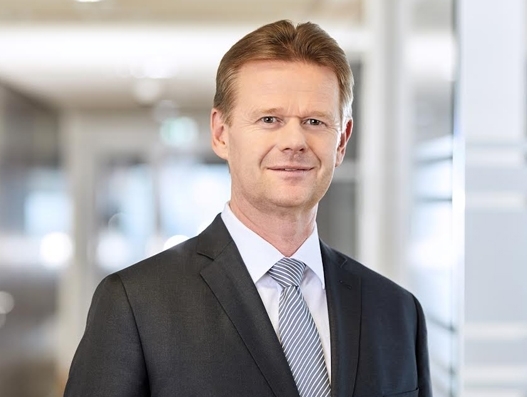 With over €2.7 billion in revenue and a profit of €268 million, Lufthansa Cargo had its second-best financial numbers in its history in 2018. The cargo division of the German carrier is aggressively modernising its fleet with the most advanced brand-new Boeing 777 freighters and gradually getting rid of the old MD-11 freighters from its fleet. The cargo carrier, which in 2018 recorded a load factor of 65.9 percent, is expanding its global network with new destinations and increasing frequencies to key markets around the world.
Peter Gerber, CEO and Chairman of the Executive Board, Lufthansa Cargo, spoke to Reji John on the sidelines of IATA World Cargo Symposium in Singapore on March 12 and then at the Lufthansa Aviation Center in Frankfurt on March 18 when Lufthansa Cargo announced its financial numbers for 2018. Edited excerpts from the interview.
What's the rationale for the current fleet expansion plans and how do you intend to phase out the MD-11 freighters?
When we started the rollover of our fleet, we already had five Boeing 777 freighters (B777F) operating with Lufthansa Cargo and two B777Fs operating with AeroLogic (the joint-venture between Lufthansa Cargo and DHL Express). We are now getting additional four B777Fs – three are already taken in, one at AeroLogic and two at Lufthansa Cargo. We are waiting for the fourth B777F, which will arrive later this year in September/October and will join the AeroLogic fleet. So, in total, then we will fly 11 B777Fs within Lufthansa Cargo and Aeorlogic. Of course, our strategic plans are to do a complete rollover of our MD-11 freighters and this will be done by latest 2025. It is our philosophy at Lufthansa Group that we normally do not fly airplanes longer than 25 years. The last MD-11 we got, the last production freighter of MD-11 in the world, was in 2000-2001, so by 2025 we want the complete rollover into the B777F fleet.
Do you intend to consider any other freighter aircraft to be added into your fleet?
Not for the moment. The B777F is the perfect plane for us because we are located in the centre of Europe. This means we can practically fly in every direction where our business is without any stopping. It is very flexible and perfect plane for us. It has the right size for the moment. We don't see any alternatives. Of course, I am always happy, as everybody is, when you have viable alternatives, but for the moment we don't see them.
How do you intend to manage this capacity and what plans do you have to optimize your fleet?
It is pretty clear that we will have huge utilisation of B777F because it is much cheaper and more reliable than older planes. What we will do is we will phase out some of the MD-11Fs. Two MD-11Fs will be phased out this year and so this means we have capacity increase but it is not so big as one could think. And then, afterwards, we will decide, on the basis of the market situation, when to take out more of MD-11F fleet. For the moment the utilisation is satisfactory also on MD-11Fs. But of course, it's not as high as on the B777Fs.
What are the factors that made you to decide the recent frequency additions?
The first reasons for us to do this is always that we try to increase our frequencies to places where customer demands are the strongest. Where we can have the best business results. We look whether the yields are high and whether we can fulfil our customers' needs. This mixture of customer needs and commercial viability; traffic rights to get this done; and finally, how optimal does it fit into our rotations in our global network. These are four things that made us decide the recent frequency additions. The market demands are sometimes fluid and situations can change. Therefore, we have the possibility of adapting the network on short notice.
How satisfied are you with your load factors?
Normally we are; in the last two years it used to be very high. We could have sold much more than many of our competitors. But for the moment we are satisfied; it could always be better. This meets our philosophy to concentrate the freighters on big trade lanes, which means you can get good utilisation.
What's your evaluation of the Brussels Airlines integration into the Lufthansa Cargo network?
I am glad that we could add Brussels Airlines to our network. Because now we are much stronger in Africa, and we can offer our customers much more opportunities than we could before. I have to say from the Africa point of view of the business, we are quite satisfied so this means we meet our plans, and we are better than we predicted.
How do you look at the digitalisation process being rolled out in the air freight industry?
What we really need to do is in the upcoming digitised world we need to set up digital standards for the whole industry. Agree on standards because it is an intercontinental business and do this fast. And this is what our customers expect. Therefore, we really have to look for our customers' needs and do this. We tried to do this in IATA within the cargo committee with other carriers. We have to do this much faster than we did it in the previous time. We have to look into the industry and understand the demands of the future digital world. I believe, that is the key issue. But when we are able to do this, I predict, a bright future.
Can you give us a sense of the financial performance of Lufthansa Cargo for 2018?
I am not allowed to answer this question. But all that I can say now is that 2018 was not a bad year at all.
(Lufthansa Cargo announced the financial result for 2018 only on 18 March 2019 in Frankfurt. At the Lufthansa Cargo press conference Gerber told The STAT Times the following)
The result gives us additional momentum for new investments in the future. There is a lot of short-term uncertainty in the markets that might jeopardize long term decisions and negatively affect investment decisions. 2019, unlike 2018, is again characterized by the weakness typical of the logistics market in the early months of the year. In contrast to these rather short-term issues there are some mega trends that will support the airfreight business in the years ahead – the growing world population that will expand the global economic cycle further, rising income in many regions leading to more consumption and the number of patent applications broadening the production range.