Emirates to operate Boeing 777-300ER jet to Male from June
April 30, 2019: Emirates has announced that from June onwards, the Dubai-based airline will operate Boeing 777-300ER aircraft fitted with the %u2018Game Changer%u2019 First Class suites on its Dubai-Male route. The Maldivian capital will become the first destination in the South Asian region to be served on a regular basis by the new aircraft. Passengers […]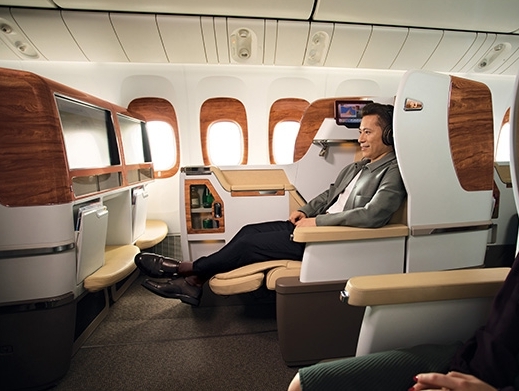 April 30, 2019: Emirates has announced that from June onwards, the Dubai-based airline will operate Boeing 777-300ER aircraft fitted with the %u2018Game Changer' First Class suites on its Dubai-Male route.
The Maldivian capital will become the first destination in the South Asian region to be served on a regular basis by the new aircraft.
Passengers travelling on Emirates flights EK658 and EK659, one of three daily non-stop services connecting Male, with its hub in Dubai, will be able to experience the fully-enclosed First Class private suites inspired by luxury automaker Mercedes-Benz. The suites include seats that recline into a fully flat-bed that manoeuvres into multiple positions.
The Business class seats are also designed keeping in the mind the interior of a modern sports car, and feature an ergonomically designed headrest with a sleek look and feel.
The flight EK658 departs Dubai daily at 0420hrs and arrives in Male at 0930hrs. The return flight EK659 leaves Male at 1100hrs and arrives in Dubai at 1400hrs.