Emirates to increase flights to Durban
March 27, 2019: Emirates has announced four additional flights a week to Durban, South Africa, along with its existing daily service. This seasonal increase, starting from June 14 to August 4, 2019, is in response to growing demand for travel during this period. The airline will also be introducing its First Class experience on the […]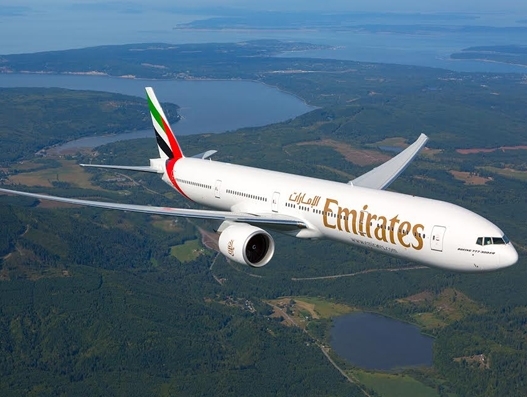 March 27, 2019: Emirates has announced four additional flights a week to Durban, South Africa, along with its existing daily service.
This seasonal increase, starting from June 14 to August 4, 2019, is in response to growing demand for travel during this period.
The airline will also be introducing its First Class experience on the additional flights.
The additional flights will be operated on Wednesday, Friday, Saturday and Sunday with its Boeing 777-300ER aircraft in a three-class cabin configuration, offering eight seats in First Class, 42 in Business Class and 310 spacious seats in Economy Class.
Emirates' Boeing 777-300ER offers First Class passengers a private suite, seats that recline to a full-flat bed and a personal electrically-controlled mini-bar.
The airline's additional flights during the busy season will provide travellers with convenient onward connections to destinations across the airline's global network including to popular cities such as Amsterdam, Auckland, Bangkok, Bangladesh, Beijing, Delhi, Geneva, Hong Kong, Istanbul, Karachi, Kuala Lumpur, Lisbon, London, Male, Moscow, Mumbai, Munich, New York, Paris, Seoul, Singapore, Sydney, Toronto, and Zurich.
From 14 June 2019 until 04 August 2019, B777 flight EK760 will depart Durban at 14:20hrs and arrive in Dubai at 00:40hrs, while the return B777 flight, EK 759 will leave Dubai at 03:20hrs, arriving in Durban at 09:45hrs.