Emirates to double flight frequency to Brussels
Emirates will introduce an additional daily flight to Brussels, thus doubling its flight frequency from a single to a double daily service between Brussels and Dubai with effect from October 29 which marks the start of the winter timetable. The new scheduled flight will be added to meet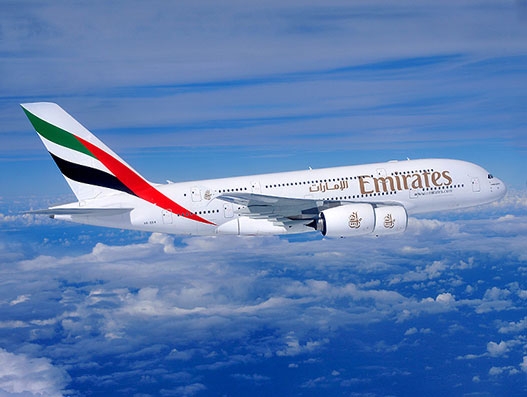 Emirates will introduce an additional daily flight to Brussels, thus doubling its flight frequency from a single to a double daily service between Brussels and Dubai with effect from October 29 which marks the start of the winter timetable.
The new scheduled flight will be added to meet the growing demand for travel on the route – Emirates has carried over half a million passengers between Dubai and the Belgian capital since launching operations on 5 September 2014 - and continues to grow demand both inbound and outbound.
As well as providing choice and convenience for both Belgian customers and inbound visitors, Emirates' operations over recent years have made a positive impact on Belgium's tourism, trade, investment and employment. Keen to build on its already significant economic contribution, Emirates is confident its analysis demonstrates that the high potential of the route more than justifies the addition of a second daily service between Dubai and Brussels, both to meet existing demand and to stimulate new growth.
Inbound tourism is also expected to receive a significant boost, the new flight creating an anticipated 50,000 more tourist arrivals and generating over USD 110 million of tourist revenues for the Belgium economy annually.
The second daily flight, offering additional cargo capacity in the belly hold of the wide-body Boeing 777-300ER, will enhance trade links between Brussels and Dubai, transporting pharmaceuticals, perishables such as chocolates and automotive parts from Belgium to the U.A.E. and beyond.
The new year-round flight will enhance Belgium's global long-haul connectivity, offering passengers travelling from Brussels the chance to reach over 70 Emirates' destinations in the Middle East, Africa, Asia and Australasia which are not currently served directly by any carrier operating out of Brussels.
Flight EK182 will depart Brussels at 20:15 and arrive in Dubai at 05:55,enabling convenient connections to South African destinations of Johannesburg, Cape Town and Durban as well as Nairobi in Kenya, with a short transit through Emirates' world-class Dubai hub. Passengers travelling to Indian Ocean destinations including Mauritius, the Maldives (Male) and the Seychelles (Mahé) will also benefit from the improved flight connectivity.
The new frequency will facilitate easier connections to several East Asian countries, such as Bangkok and Phuket in Thailand, Ho Chi Minh City and Hanoi in Vietnam, Bali in Indonesia and Guangzhou in China. Passengers can now also connect via Dubai to Emirates' direct flight to Auckland in New Zealand.
The afternoon flight time out of Brussels makes Dubai itself an even more favourable option for a long weekend - the early morning arrival time allows Belgian travellers the whole day to kick start a holiday or short break in the U.A.E.
Emirates' current daily service already contributes some USD 24 million to the Belgian economy, through direct expenditure such as advertising, aircraft handling costs and in-flight catering. The second daily service is anticipated to increase that considerably, multiplying the wider indirect benefits of the carrier's operations and the two flights combined supporting around 3,000 jobs in Belgium.
Operated by Emirates' popular Boeing 777-300ER aircraft in a three-class configuration, the new flight will offer eight Private Suites in First Class, featuring automated sliding doors for privacy and personal mini-bar; 42 lie-flat seats in Business and 310 spacious seats in Economy.
Passengers travelling in First and Business also enjoy Premium Lounge access at Brussels Airport as well as Emirates' complimentary Chauffeur-driven service providing transport to and from the airport within a 70km radius.
As with all Emirates flights, passengers travelling on the two daily Brussels flights will be able to take advantage of the generous baggage allowance of up to 35kg in Economy, 40kg in Business and 50kg in First Class.
On board, passengers can discover ice Digital Widescreen, offering over 2,500 channels of on-demand audio and visual entertainment including the latest movies, TV shows, music, audio books and games. Customers can enjoy the famous on-board hospitality from Emirates' multi-national cabin crew, as well as gourmet regionally inspired dishes with complimentary beverages.
The new Emirates flight EK181 departs Dubai at 14:20 arriving in Brussels at 18:45. The return flight EK182 departs BRU 20:15 landing in Dubai at 05:55.
The current flight schedule: EK184 departing BRU 15:05 landing in Dubai 23:40; flight EK183 departs Dubai 08:20 arriving BRU 13:25.