Emirates' special charter flies hazelnut paste to Australia
Emirates SkyCargo, working in partnership with Agility, deployed a Boeing 777-300ER aircraft on a unique mission to transport close to 50 tonnes of fresh hazelnut paste from Istanbul to Melbourne via Dubai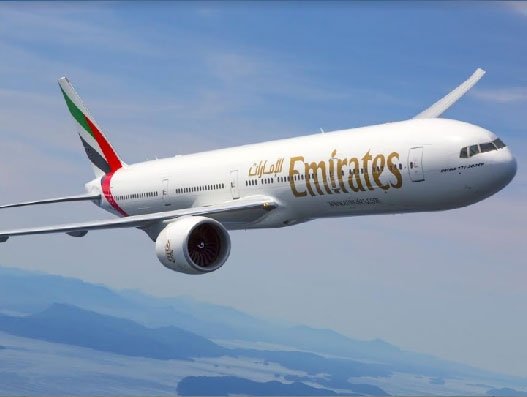 Emirates SkyCargo, working in partnership with Agility, deployed a Boeing 777-300ER aircraft on a unique mission to transport close to 50 tonnes of fresh hazelnut paste from Istanbul to Melbourne via Dubai. The special consignment was uplifted by flight EK 122 from Istanbul to Dubai and then on flight EK 406 from Dubai to Melbourne on 17th April. Turkey is a world leader in the production of hazelnuts which is a key ingredient in the manufacture of many confectionary products.
Hiran Perera, Emirates senior vice president, cargo planning & freighters said: "Emirates SkyCargo has always prided itself on being an important connector of goods that touch people's lives. We are currently working flat out every day to transport hundreds of tonnes of medical supplies to help combat the Covid-19 pandemic across the world on our aircraft. So, we were especially delighted to partner with Agility to execute a special charter to fly in some delicious hazelnut paste from Turkey which is sure to bring cheer to customers in Australia."
"Agility is proud of its collaboration with Emirates airline and the VIP customer we worked to serve together. This shipment was a race against time. The teamwork demonstrated the effectiveness of highly skilled professionals, all of them focused on the need to "keepcargomoving" said Michael Blaufuss, SVP Global Air Freight at Agility.
Emirate SkyCargo is currently transporting cargo across a global network of 50+ scheduled destinations using its Boeing 777 freighters and Boeing 777-300ER passenger aircraft. The air cargo carrier has transported more than 20,000 tonnes of pharmaceuticals and more than 93,000 tonnes of perishables on its flights since January.