Emirates SkyCargo transports 2,000-yr old Buddha statue to Zurich
May 2, 2019: Emirates utilized its specialized product for transport precious goods, Emirates Valuable, to transport a colossal statue of Buddha more than 2,000 years old, weighing 1,700 kilograms and reaching over 2 metres in height.
The statue from the Peshawar Museum in Pakistan was safely transported from its home to Zurich and back by Emirates SkyCargo.
The ancient Gandhara Buddha statue was given on special loan by the Peshawar Museum to feature in the exhibition 'Next Stop Nirvana- Approaches to Buddhism' at the Museum Rietberg. It was the first time that the statue had travelled outside of Pakistan.
The cargo carrier transported it safely in the bellyhold of its widebody passenger aircraft. Emirates SkyCargo also worked with Emirates Group Security and Transguard to ensure seamless security screening, handling and clearance for the statue. During its transit at Dubai International Airport, the statue was quickly transferred on the ramp to its connecting aircraft. With detailed planning and coordination with Emirates Network Control, Emirates SkyCargo ensured that the arriving and departing aircraft were parked in close proximity so as to avoid any long transit delays. The shipment was also monitored continuously by Emirates SkyCargo's 24*7 operational Cargo Operations Command Centre to pre-empt and avoid any potential obstacles during transportation.
"Our standard procedures mention that any precious cargo has to be transported in secure metal door containers. However, for a statue of this size, this was not really an option," said Julius Mooney, Commercial Development Manager – Speciality Products, Emirates SkyCargo.
"For us the priority was twofold, to ensure that the shipment was handled with utmost care to avoid any damage from impact and of course to ensure the security of the priceless statue. In the end we came up with the simple solution of affixing an Emirates tamper proof tape on the outer packaging of the wooden crate to make sure that we would not have any tampering of the shipment," he added.
Emirates SkyCargo executed the first leg of the movement from Peshawar to Zurich in December 2018 and completed the return leg from Zurich in early April 2019.
Dr Abdulla Al Hashimi, divisional senior vice president, Emirates Group Security said: "Gandhara art played a significant role in the propagation of Buddhism around the world and Peshawar Museum, being the repository of the world's richest and finest collection of Buddha statues, has a prestigious status in the eyes of art lovers."
Dr. Johannes Beltz, Vice Director at Museum Rietberg said: "The statue pioneered for a new partnership between museums in Switzerland and Pakistan. A rewarding and worthwhile cooperation that was made possible by the great commitment of the Peshawar Museum, the Swiss Agency for Development and Cooperation and the Governments of Khyber Pakhtunkhwa and Pakistan," he added.
"The government of Switzerland, via the Swiss Agency for Development and Cooperation, supported this initiative. It definitely strengthened the ties between Switzerland and Pakistan in an unconventional way, and we are very proud of having contributed to this special cultural exchange," said Daniel Valenghi, head of International Cooperation, Embassy of Switzerland in Pakistan.
In 2018-19, the air cargo carrier moved close to 2,500 tonnes of valuable products under Emirates Valuable. 
You may also like:-
---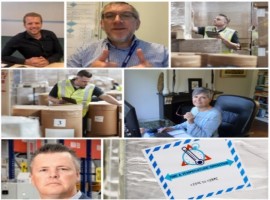 Air Cargo
Covid-19
Amsterdam Airport Schiphol's Pharma Cargo Community is collaborating to ensure the temperature-controlled supply chain is ready for the safe and efficient transportation of Covid-19 vaccines.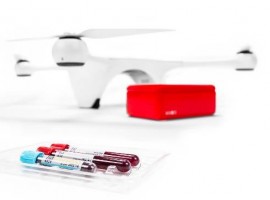 Drones
Through this partnership, Matternet will conduct a joint research project with JAL in Japan, as the company continues to expand its commercial business globally.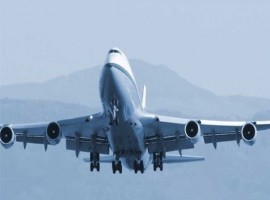 Air Cargo
DSV has now added an additional two 747 freighters to its Europe-Asia cargo air bridge with an extra weekly inbound departure from Shanghai and the new Hong Kong-Luxembourg route.