Emirates SkyCargo receives revalidation of pharma certification at Dubai hub
September 28, 2017: Emirates SkyCargo has received a revalidation of the European Union Good Distribution Practices (EU GDP) certification for pharma operations at its hub in Dubai. The annual surveillance audit for the revalidation was conducted by Bureau Veritas, Germany. The air cargo carrier originally received its EU GDP certification in 2016 for its operations […]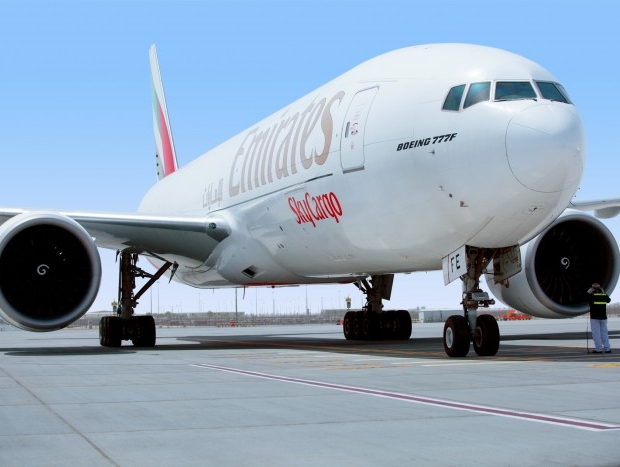 September 28, 2017: Emirates SkyCargo has received a revalidation of the European Union Good Distribution Practices (EU GDP) certification for pharma operations at its hub in Dubai. The annual surveillance audit for the revalidation was conducted by Bureau Veritas, Germany.
The air cargo carrier originally received its EU GDP certification in 2016 for its operations across the Emirates SkyCentral cargo terminals at Dubai International Airport and Dubai World Central as well as the 24/7 bonded trucking service connecting the two hubs. This made Emirates SkyCargo the operator of the world's largest multi-airport GDP certified hub with over 8,600 square metres of dedicated pharma facilities including the purpose built pharma terminal at Dubai International Airport inaugurated in September 2016.
The carrier's original GDP certification in 2016 and the subsequent revalidation this year confirm that Emirates SkyCargo has established and maintained its quality management system in line with the requirements of the GDP standard.
September 2017 also marks one year since the launch of Emirates SkyCargo's specialised pharma product- Emirates Pharma. The carrier's comprehensive range of temperature controlled transport services for temperature sensitive pharmaceutical products offers customers three levels to choose from- Emirates Pharma, Emirates Pharma Plus and Emirates Pharma Active. These levels have been developed based on a requirement mix based on the temperature sensitivity of the product, the packing solution used and the origin/ destination of the shipment.
In addition to a modern fleet of over 260 all widebody aircraft and state of the art cool chain facilities in Dubai, Emirates SkyCargo offers customers a wide range of protection solutions for temperature sensitive pharma.
In the one year since the launch of the new pharma product, Emirates SkyCargo transported over 51,000 tonnes of pharmaceuticals valued at over $11 billion. Pharma volumes transported between January and September 2017 grew by over 25 percent when compared with the same period in 2016. Some of the main types of pharmaceuticals transported include vaccines, medication for diabetes and cancer, and Active Pharmaceutical Ingredients (APIs).