Emirates SkyCargo completes 30 years of operations in Singapore
Over the course of three decades, the freight division of Emirates, Emirates SkyCargo, has successfully facilitated trade and supported business links between Singapore and the rest of the world.

During the Covid-19 pandemic, Emirates SkyCargo has ensured that businesses in Singapore continue to access robust cargo connectivity to both Australasia directly as well as to Europe and the Middle East through Dubai. Currently the carrier operates 15 weekly cargo flights to Singapore.
 
"Singapore occupies a very important position in the economy of South East Asia and is therefore one of our most important cargo stations around our global network. Over the years we have transported an important volume of cargo, over 185,000 tonnes just in the five years between 2014 and 2019 and have also marked a number of success stories from the station across all areas of operations – whether it is in loading of unique and outsized cargo or in collaborative working with local stakeholders. We owe much of this success to the dedication and hard work invested by our team locally including our Cargo Manager Noryate Abdul Rahman who has been with the Emirates family since Day 1 of operations in Singapore" said Ravishankar Mirle, vice president cargo commercial- Far East and Australasia at Emirates.
 
One of the success stories for export cargo from the city has been the growth of transportation of temperature sensitive pharmaceuticals. Singapore is a well-established pharma hub and every day, thousands of kilos of lifesaving medication manufactured in Singapore are flown to different parts of the world. Emirates SkyCargo has been able to successfully transport these sensitive goods thanks to extensive investment in developing capabilities for handling pharmaceuticals. This has especially been the case during these critical times when the demand for pharmaceuticals remains high due to the impact of Covid-19.
 
"In Singapore, we have worked closely with the pharma manufacturers as well as the freight forwarding community over the last four years to build their trust and confidence in the reliability of the pharma product that Emirates SkyCargo offers. Our efforts have resulted in a marked and sustained growth in the volume of pharmaceutical cargo transported since 2016 from Singapore," said Noryate Abdul Rahman, cargo manager, Singapore, Emirates SkyCargo.
 
Over the years, Emirates SkyCargo's Singapore team has also notched a number of achievements in the area of outsized cargo, charter operations and more recently cabin loading of cargo. Trained employees, including loadmasters have carefully supervised all aspects of the loading to ensure the safety of flight operations.

You may also like:-
---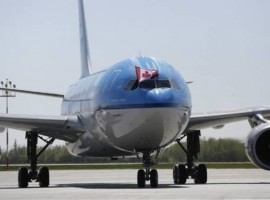 Aviation
After a five month pause, KLM will resume offering its non-stop service from Edmonton to Amsterdam, beginning October 29, 2020.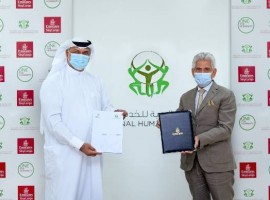 Logistics
Under the terms of the MoU, Emirates SkyCargo and IHC will work together to develop innovative logistics solutions for effective crisis relief operations.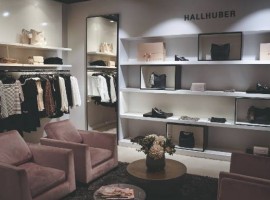 Supply Chain
All communication will run via OSCA, from order confirmation and delivery planning to transport bookings and inquiries among other aspects of the software.