Emirates offer Dubai travellers' special winter discount
Mumbai, 3 Jan 2018: Emirates is offering travellers the opportunity to visit Dubai with a special %u2018My Emirates Pass%u2019 during this winter season. The programme offers Emirates customers exclusive offers and discounts across the city by turning the Emirates boarding pass into an exclusive membership card. Those flying to or through Dubai between January1 and […]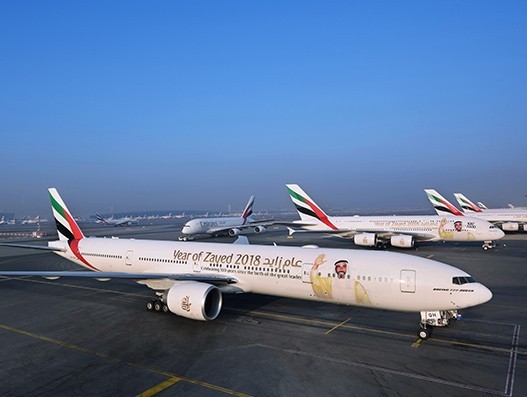 Mumbai, 3 Jan 2018: Emirates is offering travellers the opportunity to visit Dubai with a special %u2018My Emirates Pass' during this winter season.
The programme offers Emirates customers exclusive offers and discounts across the city by turning the Emirates boarding pass into an exclusive membership card.
Those flying to or through Dubai between January1 and March 31 can take advantage of a range of offers at some of Dubai's best known hotspots by simply showing their Emirates boarding pass, and a valid form of identification.
My Emirates Pass has also expanded the programme with more partners where customers can enjoy special discounts at over 250 world class restaurants and hotel dining outlets across Dubai.
Exclusive offers are also available on a range of leisure activities, including visits to championship golf courses, thrilling theme parks or luxury spas across the city.
"Dubai is one of the world's most vibrant cities, with a diverse range of experiences to suit everyone and keep travellers returning time and time again. This year, we've doubled the number of partners in the My Emirates Pass programme to offer our customers more options and even better value on their visit. Whether it's your first time in Dubai or a return trip, there is always something new to explore," said Mohammad Al Hashimi, VP, commercial products Dubai of Emirates Airline.
With temperatures hovering between 20-25 degrees during winter, Dubai offers a great escape for visitors. Its year-round sunshine, world-class shopping, restaurants, stunning beaches and iconic buildings offer something for the whole family. Visitors to Dubai can use My Emirates Pass to enjoy some of the city's must-see places like Global Village%u2014multi-cultural festival park and shopping destination, and theme parks such as Wild Wadi Waterpark and IMG World of Adventures.
Meanwhile those travelling with children can take advantage of the extensive family offering from priority boarding across all airports to special kid's meals, dedicated children's entertainment on ice and exclusive toys and Lonely Planet Kids activity bags on board.