Emirates introduces scheduled cargo flights to Sao Paulo
Emirates SkyCargo has announced weekly scheduled cargo flights on its Boeing 777-300ER passenger aircraft to Sao Paulo, with effect from 3 May 2020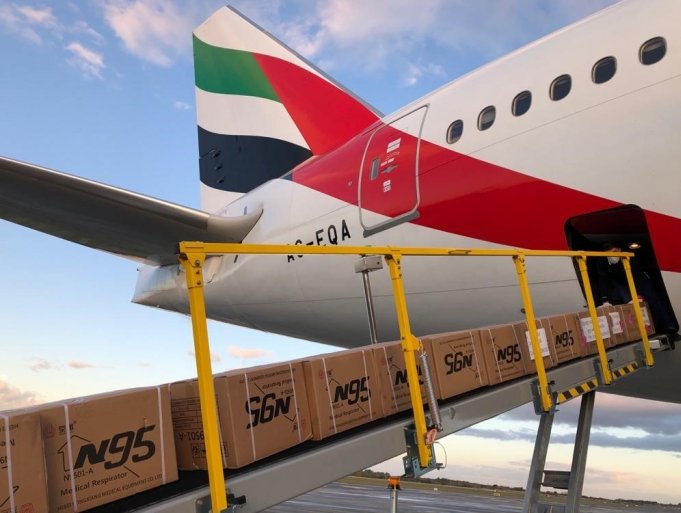 Emirates SkyCargo has announced weekly scheduled cargo flights on its Boeing 777-300ER passenger aircraft to Sao Paulo, with effect from 3 May 2020, giving access to around 40 tonnes of cargo capacity on the lower deck of the Emirates aircraft. In addition to the weekly scheduled flights, the cargo carrier is scheduled to operate multiple charter flights to Sao Paulo to transport medical supplies in the month of May.

Emirates SkyCargo is set to execute more than 10 charter flights across its South American destinations for the month of May. Emirates SkyCargo was one of the first international cargo carriers in the world to help transport Covid-19 testing kits in late March and early April to Brazil with two Boeing 777-300ER aircraft flying more than 1.5 million testing kits. The air cargo carrier has operated five flights to Sao Paulo in the month of April. Emirates SkyCargo has also operated cargo flights to other points in South America including Buenos Aires, Quito and Santiago during the last two weeks.

On the May 5, a special charter flight carrying urgently needed medical supplies such as face masks arrived in Buenos Aires on an Emirates Boeing 777-300ER aircraft. On the return leg from Buenos Aires, the cargo flight transported around 50 tonnes of Argentinian exports to various destinations in the Middle East, Europe and Asia. This is the first of two charter flights for medical supplies operated by Emirates Skycargo to Ezeiza airport in the month of May.