Emirates boosts flights to Jeddah for busy Umrah season
June 15, 2018: In a latest move, Emirates has boosted service to Jeddah during the busy Umrah season, which starts in Ramadan and concludes in July. The airline will operate 24 extra flights, adding more than 10,000 additional seats between Dubai and Jeddah from June 12 to 24. A Boeing 777-300ER will be deployed on […]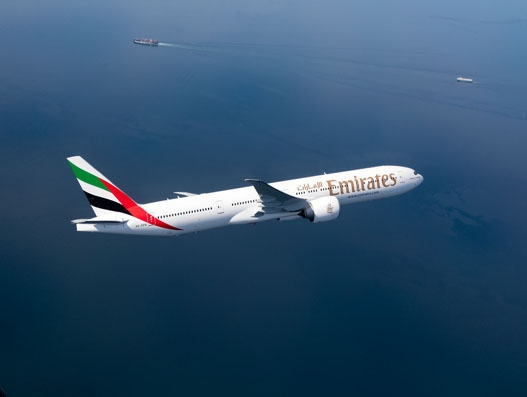 June 15, 2018: In a latest move, Emirates has boosted service to Jeddah during the busy Umrah season, which starts in Ramadan and concludes in July. The airline will operate 24 extra flights, adding more than 10,000 additional seats between Dubai and Jeddah from June 12 to 24. A Boeing 777-300ER will be deployed on the route for the additional flights.
These services will run in parallel with Emirates' regularly scheduled services to Jeddah, which includes three daily flights. The additional services can be accessed by travellers holding a valid Umrah visa.
Adil Al Ghaith, SVP, Commercial Operations for Gulf, Middle East and Iran said: "Performing Umrah during the month of Ramadan is a significant experience for Muslims and Emirates is helping to make the journey more seamless through convenient connections for the thousands of pilgrims looking to travel during this time. We thank the Saudi Arabian government and authorities for their support to introduce these extra frequencies during Umrah season."
This year, top destinations where the Dubai-based airline is expecting Umrah travellers to come from are Pakistan, North Africa, the United States, the UK and South Africa.