Emirates, Air Arabia make big Airbus deals on Day 2 of Dubai Airshow
Nov 19, 2019: Emirates' order for 50 Airbus A350 XWB worth US$16 billion at the ongoing 2019 Dubai Airshow was the largest, followed by Air Arabia that made a US$14 billion deal for 120 new Airbus aircraft. The first aircraft in the Emirates deal, signed between Sheikh Ahmed Bin Saeed Al Maktoum, chairman and chief […]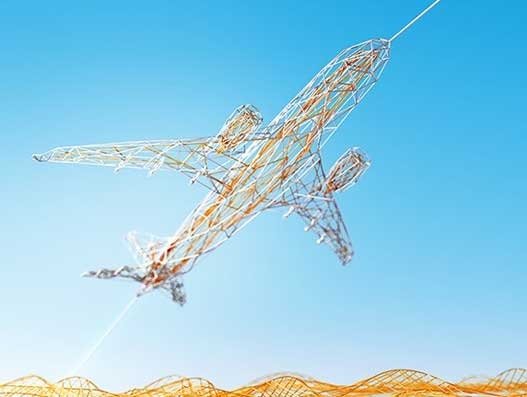 Nov 19, 2019: Emirates' order for 50 Airbus A350 XWB worth US$16 billion at the ongoing 2019 Dubai Airshow was the largest, followed by Air Arabia that made a US$14 billion deal for 120 new Airbus aircraft.
The first aircraft in the Emirates deal, signed between Sheikh Ahmed Bin Saeed Al Maktoum, chairman and chief executive, Emirates and Guillaume Faury, chief executive officer, Airbus, will be delivered in May 2023.
.@Emirates Airline orders 50 #A350 XWB at Dubai Airshow 2019 https://t.co/Oyhd10BQUj #DAS19 pic.twitter.com/QqS0IfpErP

— Airbus PRESS (@AirbusPRESS) November 18, 2019
Speaking following the signing, Sheikh Ahmed said, "I'm always looking for something that will work for Emirates as a fleet, in terms of our operation now and in the future. So, I think that, today, when we look at the A350 and the role it can serve within Emirates, for short trips, medium or long haul, I think that flexibility is good for the airline. Our business model is to provide efficient and comfortable air transport to and from our Dubai hub, and today, this US$ 16 billion deal reflects our confidence in the future of the UAE aviation sector."
Air Arabia's US$ 14 billion deal will comprise a mix of A320 Neos, A321 Neos and A321 XLRs. The airline, which currently operates primarily from Sharjah with a fleet of 53 Airbus aircraft, was recently announced as the partner in a joint venture with Abu Dhabi's Etihad to launch Air Arabia Abu Dhabi.
The deal, whose total book value exceeds US$14 billion, will more than triple Air Arabia's current fleet strength as well as support the carrier's global network expansion strategy. #AirArabia #DubaiAirshow pic.twitter.com/mou3X0gzXX

— Air Arabia (@airarabiagroup) November 18, 2019
The new orders announced today are for 73 A320neo, 27 A321neo and 20 A321XLR airplanes, all belonging to the A320 family but each bringing exceptional value for Air Arabia in meeting its growth goals. Delivery is scheduled to commence in 2024! #AirArabia #DubaiAirshow

— Air Arabia (@airarabiagroup) November 18, 2019
It followed day one sales from De Havilland Canada, of three Dash 8-400 turboprops to Elin Group of Nigeria in a deal worth US$ 99 million, and Boeing, which sold a pair of 787-9s worth U$ 585 million at list price to Biman Bangladesh Airlines.
Elsewhere, Nigeria's Air Peace topped up its fleet with the purchase of three Embraer 195-E2s, while Egyptian lessor CIAF purchased three E190s and Omani low-cost carrier SalamAir agreed the lease of two Airbus A321 Neos from GECAS.
The show's opening days have also seen an increased focus on green initiatives aimed at answering environmental concerns in the aerospace industry, with Etihad Airways and Boeing unveiling plans for a world-first 'Greenliner'.
Proud to join @EtihadAirways in unveiling a special 787-9 #Dreamliner that will serve as a 'flying lab' to test ways to further reduce fuel use and emissions. We also announced a package of parts and services to support the airline. #DubaiAirshow

RELEASE: https://t.co/2smc4kErIr pic.twitter.com/5RG4gw8TPF

— Boeing Airplanes (@BoeingAirplanes) November 18, 2019
The eco partnership will use a specially-themed Boeing 787 Dreamliner, set to be introduced early next year, to research products, procedures and initiatives designed to reduce aircraft carbon emissions. Etihad also announced the operation of a special Boeing 787 'eco flight' to Brussels will take place during Abu Dhabi Sustainability Week in January 2020.
Meanwhile, the world's first eco-friendly air-racer monoplane was also unveiled at the show by Air Race E, the firm pioneering an electric racing series which is expected to launch in late 2020 with support from Airbus.
Speaking as day two of the event drew to a close, Michele van Akelijen, managing director of Airshow organisers Tarsus F&E LLC Middle East, said, "Our opening days have once again shown that the Dubai Airshow is not only the place the aerospace industry comes to do business, but also where it comes to innovate."
What a fantastic day two at #DubaiAirshow - here's some of our favourite moments https://t.co/tX0NORVv1Y https://t.co/YFg9rKjEQk

— Dubai Airshow (@DubaiAirshow) November 18, 2019