Emirates adds Morocco in North Africa to its network
<p style="text-align: justify;">Dec 20, 2016: Emirates will operate the first ever commercial Airbus A380 flight to Morocco in North Africa, when it takes the iconic double decker aircraft to Casablanca on March 26, 2017.</p> <p style="text-align: justify;">The airline's flagship aircraft, which continues to excite travellers and aviation enthusiasts alike, will replace the <a title="Boeing 777-300ER […]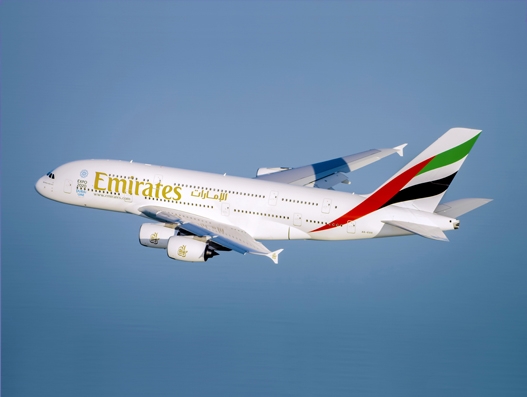 Dec 20, 2016: Emirates will operate the first ever commercial Airbus A380 flight to Morocco in North Africa, when it takes the iconic double decker aircraft to Casablanca on March 26, 2017.
The airline's flagship aircraft, which continues to excite travellers and aviation enthusiasts alike, will replace the Boeing 777-300ER aircraft currently used on the Dubai-Casablanca route, offering increased seat capacity across all three cabin classes and an enhanced premium product experience.
The switch to the A380 offers a total of 1834 additional seats per week, meeting a growing demand from travellers on the route, with 14 private suites in First Class, 76 lie flat seats in Business Class and 401 seats in spacious Economy Class cabin.
Travellers from Morocco flying from Casablanca to Emirates' world class hub, Dubai, can seamlessly connect to onward destinations in Emirates network, particularly in the GCC, East Asia and Australia, with many cities, such as Kuwait, Saudi Arabia, Doha, Beijing, Shanghai, Guangzhou, Hong Kong, Sydney, Brisbane and Perth, also being served by the A380. The A380 service will also provide travellers from across the Emirates' network, mainly the GCC and Australia as well as India, US, and the Far East, with ideal connectivity via Emirates' ultra-modern hub in Dubai.
Casablanca has become one Emirates' most popular destinations, which has seen steady growth since being launched in March 2002.
Passengers travelling on the three-class, 491-seat aircraft, will enjoy spacious cabins and experience a peaceful journey in the world's quietest long-range jet. They can use the onboard Wi-Fi; indulge in food prepared by international chefs, and be entertained by Emirates' award-winning ice system which offers over 2,500 channels of inflight entertainment across all cabins.
Emirates is the largest operator of the Airbus A380, and has carried over 65 million passengers on its flagship aircraft since 2008. Emirates is also the largest A380 operator with 54 more of the world's largest passenger aircraft pending delivery.
So far, Emirates has introduced A380 services to over 45 destinations across its network. Its current fleet of 88 A380s has visited over 64 airports, flew nearly 986 million kilometres, and made 74,263 return flights to date.