Elroy Air raises $40MM Series A financing, total investment raised to date is $48MM
Strategic and financial investors back the California-based aerospace company leading the industry in large autonomous VTOL delivery drones for middle-mile express commercial shipping and Defense logistics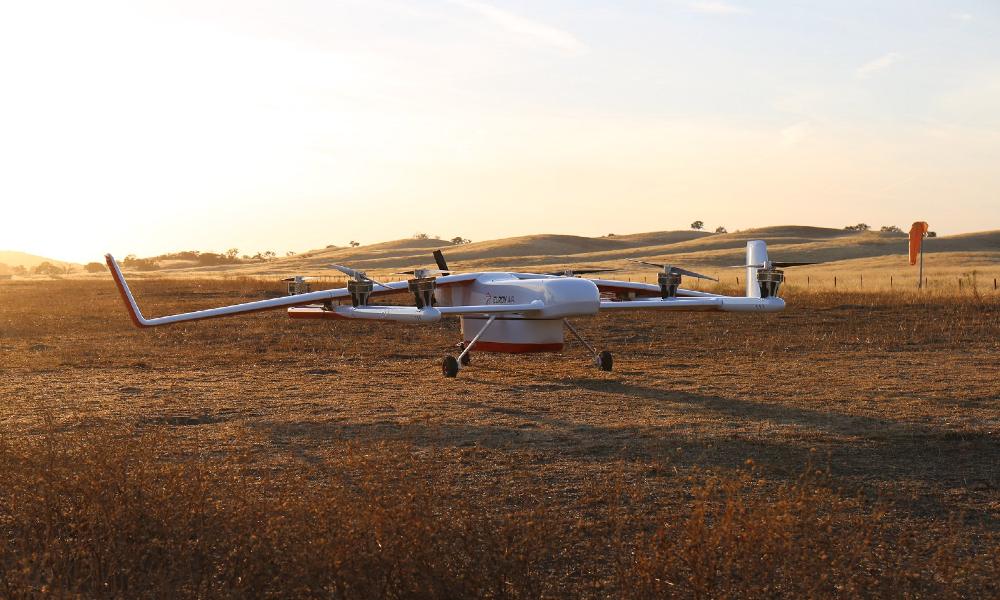 Elroy Air, the Aerospace and Logistics company, has raised a $40MM Series A financing from Marlinspike Capital, Lockheed Martin Ventures, and Prosperity7 Ventures alongside continued backing from existing investors including Catapult Ventures, DiamondStream Partners, Side X Side Management, Shield Capital Partners and Precursor Ventures. Adding Elroy Air fresh financing, the total investment raised to date is $48MM.
The Elroy Air team is a dedicated, diverse group of experts in autonomous systems and software architectures, aerospace engineering, robotics, design, shipping logistics, supply chain and manufacturing. With headquarters in San Francisco, California the company was started by Dave Merrill and Clint Cope who met while working in the small unmanned aerial system (UAS) industry.
Recently Jay Wakenshaw joined Elroy Air's roster as chief operating officer. Jay is an experienced Aerospace business leader, and has held numerous high profile leadership roles in both Private Equity held companies and global publicly traded companies, including GKN Aerospace, Ascent Aerospace and Toray Advanced Composites.
Elroy Air is developing the Chaparral: an autonomous vertical-takeoff-and-landing (VTOL) aircraft to deliver cargo rapidly and flexibly by air. Chaparral is designed to fly 300–500 lbs of cargo at a time over a 300-mile range. The VTOL aircraft is differentiated from other "delivery drones" by its substantially larger payload capacity, and from "air taxi" vehicles by its long-range operation, unmanned / unpiloted flight, and autonomous cargo loading/unloading. Elroy Air's patented autonomous cargo-handling systems enable rapid, efficient, safe operations of the Chaparral system — a unique capability that the company is the first to bring to aerial logistics.
Elroy Air's Chaparral prototype and a modular cargo pod, on the tarmac at Camp Roberts, CA
The future impact of the cutting-edge Chaparral vehicle is dramatically expanded express capabilities and service areas for multinational parcel shippers, immediate humanitarian aid and relief in disaster and fire-fighting situations, flexible logistics for the energy and mining industries, and rapid autonomous aerial resupply for US and allied troops in the field.
"This funding propels us into an exciting new stage of our business," said David Merrill, CEO of Elroy Air. "We're going to complete the build of full-capability pre-production aircraft, advance our certification programs, secure key supply chain partnerships, and enter into flight-test operations in collaboration with our partners at the Naval Postgraduate School and the US Air Force. It's going to be an amazing next phase!"
Elroy Air's financing reflects strong investor enthusiasm for leading technology companies in VTOL aerospace, autonomous systems, logistics, and defense / dual-use technologies. "Rapid logistics has exponentially grown over the last couple of years. We believe that building an autonomous VTOL logistics system that does not require additional infrastructure can play a vital role enabling rapid delivery for commercial, defense and humanitarian logistics" said Kofi Asante, VP of Business Development and Strategy. The commercial courier, express, and parcel market is currently estimated at $450Bn worldwide and is growing year over year. Delivery drones are gaining traction for express short-range parcel logistics, medical logistics, and the defense markets — arenas where autonomous systems and robotics are in increasing demand. Delivery drones deployed today are designed for small payload "last-mile" deliveries of a single parcel at a time, whilst Elroy Air's bet is on the larger market opportunity for heavier-payload "middle-mile" logistics (e.g. warehouse to warehouse).
"Elroy Air is a perfect example of the type of high-growth company that we invest in," said Neil Keegan, CEO/CIO of Marlinspike Capital. "My partners and I all served in the US Military, and we founded Marlinspike to bring our collective experiences to bear on investments that are beneficial to the defense of our country. We invest in the most promising dual-use technology companies, and the Elroy Air team is leading the field with its unique technology and its opportunity to revolutionize both the commercial and defense logistics markets. Their early traction with Agility Prime (USAF) and the Navy (NPS) are highlights "tip of the spear" disruptive solutions. We know firsthand how valuable Chaparral will be deployed with our US Forces. We see an incredible growth trajectory ahead and are thrilled to be teamed with Dave, Clint, and the rest of the outstanding Elroy Air team."
"Logistics and delivery services market is huge, and it will continue to grow with the continuing growth of e-commerce." said Aysar Tayeb, Executive Managing Director of Prosperity7 Ventures, "With their strong team, unique design features, hybrid engine allowing reliability for heavier loads and longer distances, Elroy Air is well positioned to become a market leader. We believe targeting logistics will help accelerate development of the VTOL space and pave the way for other applications."
"Lockheed Martin is committed to identifying and investing in leading edge technologies that will contribute to the national security solutions of the future," said Chris Moran, executive director and general manager of Lockheed Martin Ventures. "Unmanned aerial systems and VTOL aircraft are key emerging technologies in this effort, and we are excited to partner with Elroy Air to accelerate their innovative approach to automating aerial logistics."
Elroy Air plans to complete the build of the next system by the end of the year and begin flight validation with US Air Force (Agility Prime) and Navy (NPS) partners in 2022.