EL AL signs strategic cooperative agreement with Rolls-Royce
<p id="yui_3_16_0_ym19_1_1484644927213_13983" class="yiv0755591771MsoNormal" style="text-align: justify;">Jan 17, 2017: EL AL has signed cooperative agreement with Rolls-Royce for Rolls-Royce maintenance and support services for Trent 1000 engines in EL AL's new Dreamliner aircraft.</p> <p id="yui_3_16_0_ym19_1_1484644927213_13984" class="yiv0755591771MsoNormal" style="text-align: justify;">This is part of EL AL's renewal plan announced by the airline this past October for renewing the wide-body fleet […]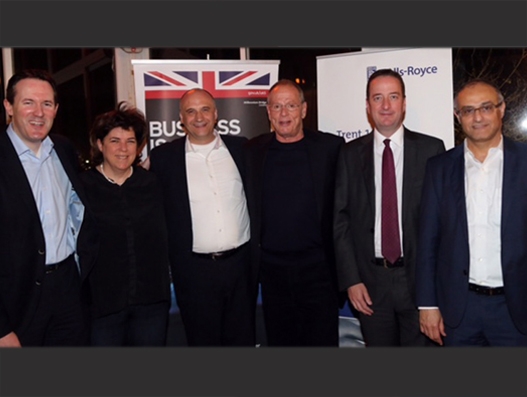 Jan 17, 2017: EL AL has signed cooperative agreement with Rolls-Royce for Rolls-Royce maintenance and support services for Trent 1000 engines in EL AL's new Dreamliner aircraft.
This is part of EL AL's renewal plan announced by the airline this past October for renewing the wide-body fleet with 15 new Dreamliner aircraft with an option for purchasing 13 additional planes. The aircraft are scheduled for delivery at EL AL as of 2017.
Soon after signing the aircraft purchase agreement, EL AL announced that Rolls Royce would supply the engines.
David Maimon, president and CEO, EL AL, said, "Rolls Royce is a major player in the field of aircraft engines. As part of the biggest renewal plan in the history of EL AL, the decision to work with Rolls Royce was natural. The installation of the Trent 1000 engines on the new Dreamliner aircraft is of great importance to Israel's aviation scene. I would like to thank Eric Schulz and the Rolls-Royce team for their cooperation; I am certain that this partnership will enable the two companies to work together for a long period".
Eric Schulz, president Civil Aerospace at Rolls-Royce, said, "We are proud to continue our close cooperation with EL AL that began over 50 years ago. We look forward, with great pleasure, to delivering the Trent 1000 engines that offer a significant economic advantage. This, plus the Rolls Royce reliability maximise the availability of the aircraft".
David Quarrey, UK Ambassador to Israel, said, "This testifies to the long-standing soundness of the ties between the two countries. This is a historic moment - the largest ever UK business arrangement with Israel."