Egyptair takes re-delivery of second A330-200P2F
Feb 4, 2019: Egyptair Cargo has transported its second passenger-to-freighter converted A330-200 from Dresden in Germany to Cairo, Egypt.
The aircraft was converted by Elbe Flugzeugwerke GmbH (EFW), the joint venture between ST Engineering Aerospace and Airbus.
The 13 year old aircraft went through its conversion at EFW during the second half of 2018.
Ground tests and acceptance procedures were finished until January 31, 2019.
With its new freighter aircraft, Egyptair Cargo will replace its previous A300-600P2F freighter generation and to upgrade & modernise its cargo capabilities using the A330-200P2F%u2019s enhanced range, volume and payload characteristics.
You may also like:-
---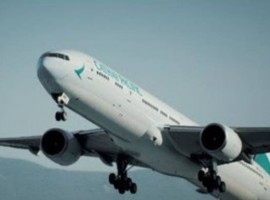 Air Cargo
Flight CX8800 will be operated by a reconfigured Boeing 777-300ER passenger aircraft instead of Cathay Pacific's go-to ultra-long-haul freighter, the Boeing 747-8.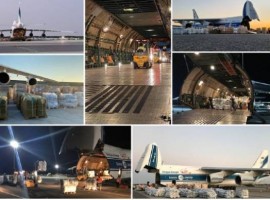 Air Cargo
As the operation has been organised by the Austrian Federal Ministry of Interior, in the framework of the Union Civil Protection Mechanism (UCPM), the costs for the transport are co- financed up to 75 per cent by the European Commission.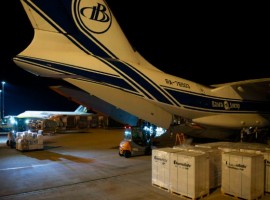 Air Cargo
Freight volumes handled at Europe's fifth-largest air cargo hub, Leipzig/Halle Airport, grew significantly in August. The volume of air freight rose by 12.7 percent to approximately 109,048 tonnes.