EFW launches A321 P2F program
May 04, 2017: Wolfgang Schmid, VP Sales & Marketing of EFW, formally announced the 14P configuration for the A321 Passenger to Freighter (P2F) conversion.  The announcement was made during the During Cargo Facts Asia in Shanghai last week. This configuration allows 14 full container positions in the upper deck compartment and ten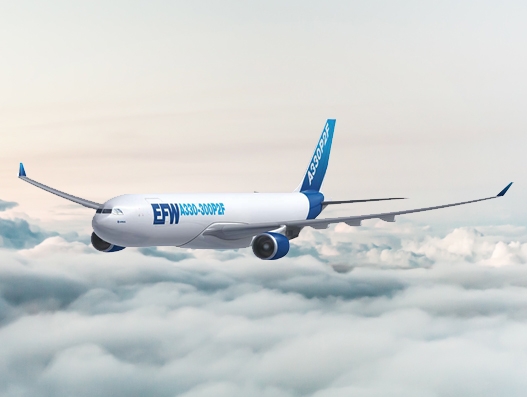 May 04, 2017: Wolfgang Schmid, VP Sales & Marketing of EFW, formally announced the 14P configuration for the A321 Passenger to Freighter (P2F) conversion. The announcement was made during the During Cargo Facts Asia in Shanghai last week.

This configuration allows 14 full container positions in the upper deck compartment and ten containers in the lower deck. With 14 AAY/AAA 88"x125" and 10 LD3-45W this gives a total inner container volume of 7,348 ft3/ 208.1 m3 Thus, the A321 P2F-conversion from EFW will provide the maximum of volume capacity in comparison to other narrow body alternatives.

The A320 family is the only narrow-body aircraft that offers container loading on the lower deck and therefore not only increased volume and payload capabilities but also better turnaround times and interlining capabilities as well as less manpower for loading.