Edelweiss and Swiss WorldCargo agree to continue partnership
March 4, 2019: Edelweiss, Switzerland%u2019s leading leisure travel airline and sister company of Swiss International Air Lines has agreed to continue its partnership with Swiss WorldCargo.
The companies entered into partnership in 2009 and since then, have enjoyed a close partnership that has benefitted them.
Swiss WorldCargo informs us through a statement that this agreement effective since the beginning of 2019, will see the freight division of Swiss International Air Lines continue to market and sell Edelweiss freight capacity.
%u201CBoth companies will benefit from the expanding Edelweiss network, while pursuing additional global growth opportunities. Swiss WorldCargo will maintain responsibility for managing the belly cargo of the entire Swiss International Air Lines and Edelweiss fleet on all applicable routes,%u201D informed the airline.
In recent years, the Edelweiss fleet and range of destinations has grown significantly. Edelweiss now flies to over 70 destinations in 34 countries, and the airline%u2019s fleet consists of a total of 16 aircraft, including 10 Airbus A320s, 2 Airbus A330s, and 4 Airbus A340s.
Swiss WorldCargo markets cargo capacity for Edelweiss on several destinations:
North and South America: Vancouver, Calgary, Cancun, San Jose, Tampa, Orlando, Punta Cana, Rio de Janeiro, San Diego, Havana and Buenos Aires.
Africa and Asia: Phuket, Colombo, Saigon/Ho Chi Minh City, Mal, Mauritius and Cape Town
Europe: Larnaca, Gran Canaria, Pristina, Tenerife and Skopje
%u201COur partnership with Edelweiss offers great opportunities for both us and our customers, as we are able to complement our already strong international network with additional routes in diverse markets,%u201D said Ashwin Bhat, head of Swiss WorldCargo.
Bernd Bauer, CEO of Edelweiss said: "As Edelweiss expands in both fleet size and destinations, we look forward to continuing to augment our network through their valuable support in managing cargo traffic on our routes.%u201D
You may also like:-
---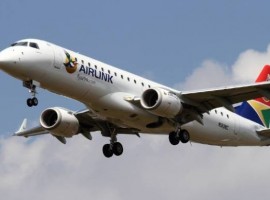 Aviation
The announcement on September 16 was welcomed by the country's beleaguered airline sector, which has been lobbying for months for the reopening of international travel.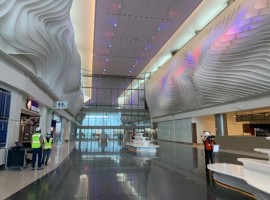 Aviation
From a more efficient baggage-handling system that accommodates luggage of all sizes and shapes so skis don't need to be dropped off at a special coun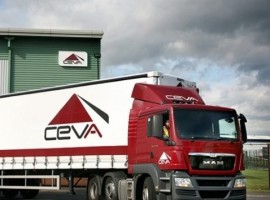 Logistics
The company has been well established for many years in both countries through network partnerships and decided to open its own offices in each location to offer customers a full spectrum of multi-modal services.