ECS Group wins Finnair contract for six Asian markets
Jan 16, 2017: Finnair picks ECS Group as its new General Sales and Services Agent (GSSA) in six leading Asian air cargo markets. These markets include Malaysia, Indonesia, Vietnam, Philippines, Cambodia as well as extending the current main contract for Singapore.
Under the contract, ECS Group will market, promote and sell cargo products on behalf of Finnair on its passenger flights operating from several destinations across Asia into its European and North American network.
Finnair operates two daily flights from Bangkok, daily flights from Hong Kong and five flights a week from Singapore. In addition, Finnair operates flights from Shanghai, Beijing, Chongqing, Xi'an and Guangzhou in China, Incheon in South Korea, and Narita, Nagoya, Osaka and seasonal Fukuoka in Japan.
Finnair has a modern fleet of aircraft mostly Airbus 350s and Airbus 330s. These aircrafts offer cargo capacity from 15 to +20 tonnes per flight.
"Our aim is to structure the whole sales organisation, performing yield, cargo capacity, sales and finance management from our central location in Singapore for all countries - in the best possible manner to align with the goals of Finnair, our partner, and significantly provide value addition to achieve the maximum benefit," said Jonas Drewsen, CEO Middle East and Far East, ECS Group.
"Finnair provides a solid network and ECS Group will contribute to its deployment. The recent acquisition we made of AVS enables us to offer the strongest sales power and most determined teams in Asia to serve the airline. Also, Finnair and Jetstar (for whom we perform a Total Cargo Management contract) offering complementary scheduled destinations in Asia. This will add synergies of interline services, and feeder connections between them," added Drewsen.
You may also like:-
---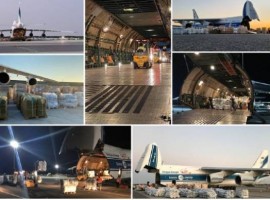 Air Cargo
As the operation has been organised by the Austrian Federal Ministry of Interior, in the framework of the Union Civil Protection Mechanism (UCPM), the costs for the transport are co- financed up to 75 per cent by the European Commission.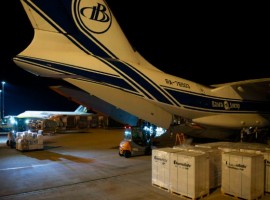 Air Cargo
Freight volumes handled at Europe's fifth-largest air cargo hub, Leipzig/Halle Airport, grew significantly in August. The volume of air freight rose by 12.7 percent to approximately 109,048 tonnes.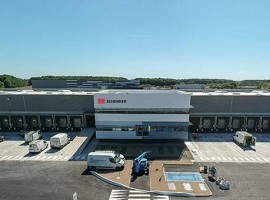 Logistics
In order to reduce its ecological footprint, DB Schenker has equipped the new Orleans building with the latest technologies such as LED lighting, and maintains its premises without chemicals.