ECS Group nominates Adrien Thominet as CEO; Bertrand Schmoll to stay chairman
<p style="text-align: justify;">Jun 01, 2017: Adrien Thominet, the current chief operating officer of leading general sales and service agent (GSSA) <a title="ECS Group" href="http://ecsgroup.aero/" target="_blank">ECS Group</a>, replaces Bertrand Schmoll as the CEO. Bertrand Schmoll will however continue to be the chairman of the group.</p> <p style="text-align: justify;">The group aims to be the leader in the […]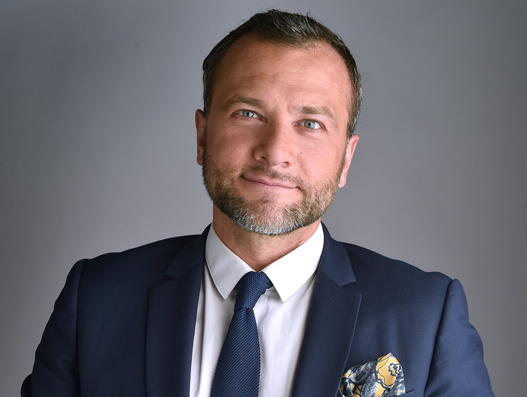 Jun 01, 2017: Adrien Thominet, the current chief operating officer of leading general sales and service agent (GSSA) ECS Group, replaces Bertrand Schmoll as the CEO. Bertrand Schmoll will however continue to be the chairman of the group.
The group aims to be the leader in the rapidly evolving global digital economy and going forward it expects to roll out changes across networks to fulfill customer expectations. Hence, under the new management structure, Thominet, as the new CEO, will be committed to steer this strategic expansion and will concentrate on a new business model to reinvent the way GSSAs currently work. Thominet will also lead the sales strategy & operations and will focus on product and service developments across offices. Thominet said, "I look forward to working with everyone at ECS group in my new role and leading the company into the next growth phase while continuously strive for innovation and improving the services to our Principals."
Holding a degree in business economics, Thominet started his career in New York as commercial director at FICOFI, a luxury brand promoting Bordeaux 'grands crus' fine wines globally. Thominet then worked for UniFrance Film in Tokyo where he managed the Yokohama Film Festival.
In 1995, Thominet joined ECS Group as commercial manager of the company's AeroCargo business unit, where he subsequently became managing director. In 2009, he took on the reins of the commercial development of the Group, before his appointment in 2011 as chief operating officer.
"Asking Adrien to take over the responsibility of the group is the logical next step in the growth trajectory of ECS Group. Given the fact that he has been spearheading the sales and operations for the group so far, this transition was only natural. He is by far the best man to lead this group. He has got a really good reputation within the group and in the industry. He is the best image that we can give for our group," says Bertrand Schmoll about the new appointment.
The group is reinventing itself to be at the forefront of innovation and technology adoption. With Thominet at the helm of affairs, Bertrand Schmoll will concentrate on strategic development, mergers and acquisitions and how the group will prepare itself to address the challenges of new technologies and their impact on air cargo industry. Bertrand Schmoll will steer ECS Group at a strategic level to equip itself to face the challenges of the rapidly evolving global digital economy.
Photo: Adrien Thominet