ECS Group joins forces with Exp-Air Cargo to expand presence in the Americas
Feb 16, 2017: ECS Group has joined forces with Exp-Air Cargo in a significant strategic move to consolidate its leadership position as a key general sales and service agent in the Americas.
The partnership, according to ECS Group, will help to promote and leverage on the core competencies of total cargo management, customer loyalty and expertise in business intelligence and IT.
This alliance marks ECS Group's consistent effort to expand markets across continents and increase stations in the US and Canada. Besides its Montreal headquarter, Exp-Air Cargo has offices in Toronto, Calgary, Vancouver and Edmonton.
With more than 25 years of presence in the North American market, Exp-Air Cargo has partners across the globe. Exp-Air Cargo currently serves several international carriers and they include cargo division of some of the top global airlines representing key geographies.
"Our strength lies in complete care for our customers with a personalized approach and a prompt response to customer requests. The hallmark of Exp-Air Cargo is its open and transparent partnership, where the final objective is to increase mutual revenues, by offering to our customers a great cargo experience with a reliable, fast and safe freight product," says Danny Olynick, managing director, Exp-Air Canada.
Adrien Thominet, COO of the ECS Group, says, "We share the same mindset and have a common vision on how to tackle the challenges we are confronted with. To achieve our objective of deployment, Olynick will take control of the commercial development of the USA for ECS Group and will lead the group under the new arrangement."
Photo: Danny Olynick, Exp-Air Canada
You may also like:-
---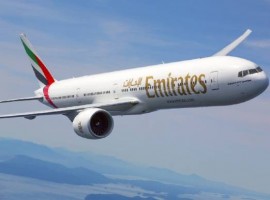 Aviation
The expanded schedule will offer enhanced connectivity for customers travelling to Dubai and beyond to Emirates' network of over 85 destinations.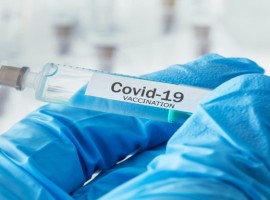 Air Cargo
Aviation
Prof. Dr Wouter Dewulf and Prof. Dr Roel Gevaers from the University of Antwerp and Pharma.aero's Frank Van Gelder share their views on how a weak supply chain can destroy the quality of the Covid-19 vaccine.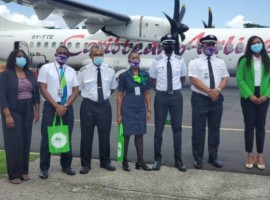 Air Cargo
Aviation
Dominica is known as the nature island of the Caribbean and its landscape boasts everything from waterfalls to mud ponds, as well as an array of exotic fauna and attracts hundreds of thousands of visitors annually.