E-commerce is fuelling Asia's air freight
It is never night on the sun. As the main manufacturing hub for the rest of the world, Asia's role in the world economy is always on top. While 2019 is predicted to be a difficult year for air freight industry, e-commerce will play a larger role as one of the main drivers for Asia's dominance.

Nahida Jafferi

Strong e-commerce growth is fuelling Asia's air freight demand. By 2020, global cross border e-commerce sales is expected to grow on average 25 percent per year, reaching $900 billion, with Asia Pacific as the dominant market. Southeast Asia is set for promising e-commerce growth. 
By 2025, the region's e-commerce is expected to exceed $100 billion. China has become a key player for e-commerce. According to China's General Administration of Customs, cross-border imports and exports total more than $8 billion and $5 billion respectively in 2017. 
In view of the above trends, Changi Airport Group (CAG) has been collaborating with agencies like Economic Development Board (EDB), Enterprise Singapore (ESG), Singapore Customs and the seaport operator PSA to anchor cross-border e-commerce cargo flows through Singapore via innovative and intermodal means. "Together with these agencies, CAG has been pursuing major e-commerce players to establish regional e-commerce fulfilment centers in Singapore leveraging our reliable and excellent air and sea connectivity," informed Lim Ching Kiat, Managing Director, Air Hub Development, CAG.
E-commerce is causing a paradigm shift in supply chain requirements and models. "With more e-commerce parcels having a higher Average Order Value (AOV), consumers are demanding for greater transparency and speed that require digitalisation and automation throughout the supply chains. E-commerce cargo entails piece handling, which also necessitates a re-think in custom and cargo security regimes due to piece-level screening," highlighted Ching Kiat.
Opened in April 2017, SATS' eCommerce AirHub facility, which boasts full automation, enables Singapore Post (SingPost) to increase its mailbag processing capabilities and offers enhanced track and trace status via data interface, leading to better customer service satisfaction. In addition, SATS has also developed a virtual neutral B2C/B2B4C platform that links logistic players in the e-commerce ecosystem and equips them with cross-border fulfilment capability with real-time tracking of e-commerce parcels.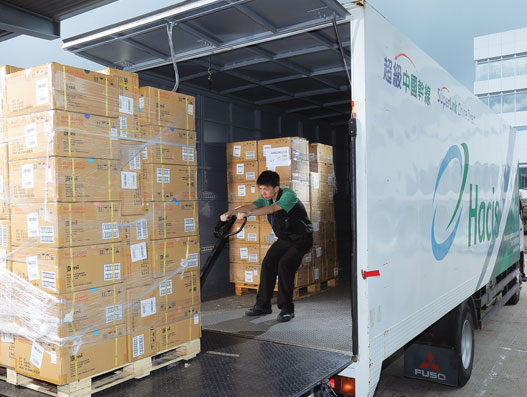 In December 2018, ASEAN Economic Ministers signed the ASEAN agreement on e-commerce on the sidelines of the 33rd ASEAN Summit to help develop the e-commerce industry in the region by creating a conducive environment for e-commerce growth through facilitating electronic transactions, as well as accessing and moving data cross-border with ease. 
"This is a welcome move in facilitating more seamless flows of e-commerce goods across ASEAN. Our strong connectivity to China with 36 city links and over 840 weekly passenger and freighter flights (as of January 2019) means that we are and would continue to be a conduit to enable e-commerce trade flows between China and Southeast Asia/Southwest Pacific," commented Ching Kiat.
Moreover, China is a major importer of e-commerce goods, fuelled by the rise of internet-savvy middle-income class population. "According to reports, Southwest Pacific countries like Australia and New Zealand are among the top source markets for China's e-commerce imports, with healthcare, pharmaceuticals and dairy products among those in growing demand. With more than 160 weekly passenger and freighter flights to 13 cities in Southwest Pacific, Singapore is also poised to be a regional consolidator for China's e-commerce demands," he said. 
Opportunities in a difficult year
Asia-Pacific air cargo volume rose 4.8 percent in January-August, showed data from the Association of Asia Pacific Airlines (AAPA). Asian airlines hold a 40 percent share in the air freight sector as the region is a major manufacturing hub.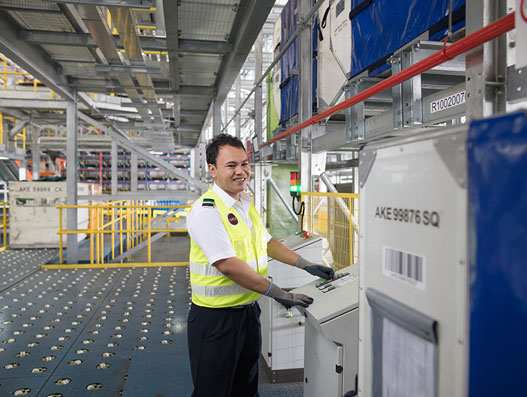 ATC Aviation Services, a global cargo GSSA, is looking to further expand in Asia as it now serves only India and Hong Kong in the continent. Ingo Zimmer, CEO, ATC Aviation Services, said, "Asia is definitely the target for 2019, and we are looking at Japan and Korea, in addition to some other Asian countries. In India, we are looking for new customers."
"Due to over capacity and under demand, rates are going to drop, especially to China. We will have to scratch a bit of our part of the market share," said Zimmer.
ATC aims half a billion Euros in revenue by 2025. "We need to buy additional companies in order to fulfill this goal. We handled 280,000 tonnes in a year and made 350 million Euros in revenue," said Zimmer. He foresees 2019 will be a difficult year, and air cargo will be mainly driven by e-commerce and pharma sector.
On the other hand, Stephen Dawkins, Chief Executive Officer, Air Logistics Group (ALG), believes that 2019 will be another challenging but very exciting year for the air cargo industry in Asia. "There are a number of factors on the short/medium-term horizon such as economic tension, trade wars, inflation, the instability of the fuel price, and currency volatility that are quite unpredictable but they will definitely bring opportunities for our industry," he reasoned.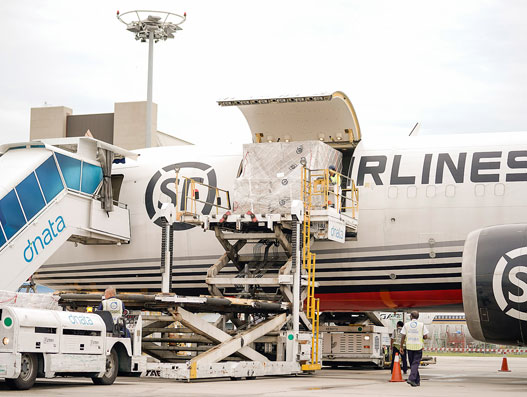 E-commerce is a commodity that continues to trend positively in the Asian market. ALG has seen a trend of more lithium battery shipments in the main deck sector. "The e-commerce sector in Asia is extremely competitive; much more so than in Europe/USA with substantially lower margins in distribution; however it continues to attract investment. In Asia, we continue to grow alongside our airline partners into catchment areas in China and other sub regions," said Dawkins. 
He further emphasised, "As e-commerce continues to boom, airlines and their suppliers will need to continue to evolve to deliver on the demands of the large e-commerce companies that bring huge influence into the airline cargo industry."
The airlines that have invested into e-commerce will be the ones that are the market leaders for the next 10 years, as per the industry players.
Air Logistics has moved with the times and has invested significantly in IT and back office functions, and will continue to do so as the demand from its airline partners is to have revenues and yields as quickly after flight departure as possible.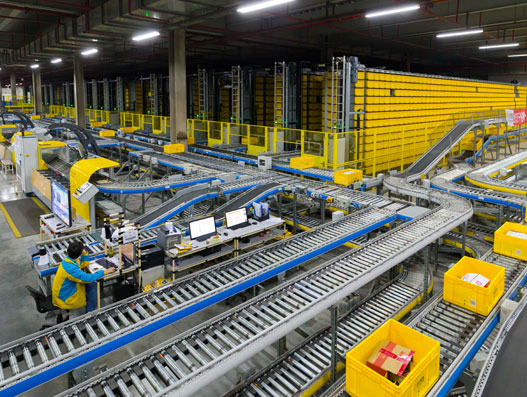 ALG is celebrating its 25th year in the air cargo industry.  It has experienced healthy growth overall in Asia in 2018. "Some markets have experienced more growth than others with factors such as passenger growth and trade flows for main deck capacity affecting growth. In Asia, as airline networks expand into smaller cities, we endeavour to continue to stay ahead in the local talent game. In addition, cargo flows continue to become more borderless," observed Dawkins.
Hong Kong's e-commerce growth
E-commerce is growing exponentially worldwide, but in Asia it seems to be growing even faster. Vivien Lau, Executive Director, Hong Kong Air Cargo Terminals Limited (Hactl), said, "The emerging markets are embracing e-commerce quickly, and much of the resultant growth is taking place within the young economies of ASEAN. We expect this trend to continue, and both Hong Kong and Hactl are ideally-placed to participate in this new trade."
Pointing towards the current trend, Lau observed that where China was once seen as the world's factory, with resulting heavy traffic flows outbound (a large proportion via Hong Kong), the growing appetite of Chinese consumers for western designer goods, and even for food and ethical products from reliable sources, has created an inbound e-commerce boom.
"For us at Hactl, the most obvious manifestation has been the considerable growth in e-commerce export mail traffic via our subsidiary Hacis, which has been proactively working with postal authorities to provide an efficient distribution system via Hong Kong to the world," stated Lau.
Meanwhile, Hacis has enhanced its staff levels and facilities to accommodate continuing e-commerce growth. This is supported by continuing investments in IT by both Hactl and Hacis, in order to facilitate growth and the free flow of information along the supply chain, which is a key requirement for e-commerce customers.
Hacis is also providing cost-effective, highly-reliable and fully-monitored inbound RFS operations from Hong Kong International Airport (HKIA) to nine inland cargo depots throughout mainland China. "These effectively extend our carriers' reach beyond Hong Kong, and bring the e-commerce breakbulk point closer to the end consumer," informed Lau.
Global consumers will continue to shift their buying from high streets to online, creating ever-larger overall demand, for an ever-wider spread of commodities. But the same is also true of industry, which will increasingly buy and sell online. 
Lau suggested that as e-commerce shifts the traditional supply chain model from supply-driven to demand-driven, supply chain stakeholders must be ready to respond with improved e-commerce offerings. Speed and efficiency alone are no longer enough: we will see greater IT integration between parties, focused on visibility and customer satisfaction. Carriers will rely more and more on handlers like Hactl to provide value-added services that enable them to compete for their share of e-commerce traffic.
Lau further added, "Today's air cargo industry contains many high-spots and low-spots. But global e-commerce is a leveller: it will gradually drive all LSPs, carriers, handlers, truckers and forwarders to provide uniform capabilities at all locations, and evidence of uniform standards. So we can expect more initiatives such as CEIV Pharma and CEIV Fresh, and their greater take-up, which will all play their part in serving this requirement for uniformity."
Different market trends
Different markets have different commodity focus. E-commerce is prevalent in China and Singapore markets supplying globally.
Prithviraj Singh Chug, Director, Group Concorde, stated "We intend on having 100 percent coverage in Asia within the next 24-36 months and have an office and representation almost everywhere. So far, the countries we are in a joint venture (JV) with are South Korea and Vietnam. In all other places, we have absolute shareholding. Every year Group Concorde has been adding more airline accounts in Asia."
Group Concorde has been recently appointed the Cargo Sales Agent of Air China Limited in Myanmar. They operate a daily A319 to Kunming and four times a week to Beijing with an A320. "So our focus is to develop the general cargo lanes for them. The capacity is small, but we hope to make the best for them into their hub and onwards to the CSA network," informed Chug.
Payment collection is a major challenge from the unorganised markets. Cambodia and Myanmar could be considered as very tough markets when it comes to collections, according to Chug.  They get stuck due to the pressure from airlines to achieve the targets vs working with customers who have a tendency to delay payments. Group Concorde is expecting IATA CASS to be implemented in these markets.
"Challenges don't end there," lamented Chug. "Even from CASS markets with heavy competition and over capacity, Philippines being an example of that, where demand and supply gap is so large that airlines struggle to maintain respectable load factors. In lieu of this, we move some customers on non-CASS as this gives them the cash-flow ease to work with us and pay us late but they ensure to give us larger volumes in exchange," he shared.
For Group Concorde the years 2017 and 2018 were good. "We saw good growth rates in most Asian countries except Philippines. A lot is dependent upon the buying patterns of the US and EU, because when demand is strong to those destinations then most of the markets fill up," said Chug.
About the US-China trade war, since its inception, it had little to no impact on the air freight business. But in future, it may or may not because there are alternate markets to fulfil the gap.