easyJet and Swissport International extend ground handling services contract in Geneva
<p style="text-align: justify;">Apr 19, 2017: Swissport International has renewed its ground handling services contract at Geneva Airport with European airline easyJet.</p> <p style="text-align: justify;">Swissport provides <a title="easyJet" href="http://www.easyjet.com/en/cheap-flights" target="_blank" rel="noopener noreferrer">easyJet</a> with comprehensive ground handling services including passenger and ramp handling, baggage services, operations coordination and load control.</p> <p style="text-align: justify;">At <a title="Geneva airport" href="http://www.gva.ch/en/desktopdefault.aspx" […]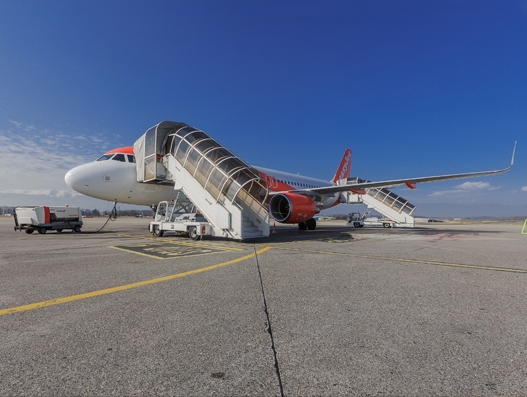 Apr 19, 2017: Swissport International has renewed its ground handling services contract at Geneva Airport with European airline easyJet.
Swissport provides easyJet with comprehensive ground handling services including passenger and ramp handling, baggage services, operations coordination and load control.
At Geneva airport, easyJet is the number one carrier with a strong market share of over 40 percent and operating a network of 75 destinations in Europe and North Africa.
Antoine Gervais, CEO, Swissport Geneva, stated, "We are keen to drive both customer service satisfaction and future innovation to ensure successful operations in this fast growing business segment. Furthermore, our collaboration confirms the position of Swissport as one of easyJet's preferred ground handling providers."
Simon Cox, head of Airport and Central Procurement, easyJet, stated, "easyJet and Swissport have been long term partners and we are really happy to renew our contract for easyJet operations in Geneva. From a network perspective, Swissport operates ground handling for easyJet in 27 airports helping the airlines to make travel easy for millions of our passengers every year."
Swissport International provides ground services for more than 230 million passengers and handles 4.3 million tonnes of cargo a year on behalf of some 835 client-companies in the aviation sector.