East Midlands Airport gears up for growth with new Aviation Development Team
August 26, 2017: MAG-owned East Midlands Airport has appointed Andy Pelham as the new Head of the Aviation Development Team. Pelham will join existing team members Heidi Barlow, head of Marketing, and Conan Busby who moves into a new expanded role as Aviation Development manager. "Andy joins us from Manchester Airport, where he has been […]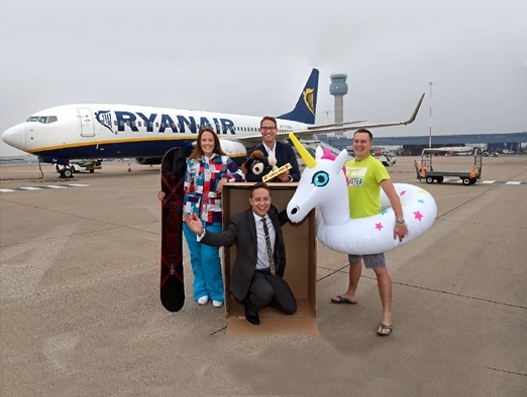 August 26, 2017: MAG-owned East Midlands Airport has appointed Andy Pelham as the new Head of the Aviation Development Team. Pelham will join existing team members Heidi Barlow, head of Marketing, and Conan Busby who moves into a new expanded role as Aviation Development manager.
"Andy joins us from Manchester Airport, where he has been a key contributor to the airport's successful growth in recent years," explains Howard Ebison, commercial director, East Midlands Airport and Bournemouth Airport.
"Having previously worked with many airline partners, we welcome Andy's new and innovative approach in the development of our airline portfolio and route network," added Ebison.
"East Midlands Airport is well established as being a low-cost airline and leisure airport, but I am looking forward to expanding the type of carrier and range of destinations currently being offered to its catchment," says Pelham.
Pelham will be in post in early September, ready for the upcoming World Routes event in Spain next month. He brings high calibre leadership to the team, combined with Barlow's extensive marketing knowledge and Busby's skill-set within the airline business. Pelham and Busby will also be responsible for cargo development across MAG's four UK airports ? Bournemouth, East Midlands, London Stansted and Manchester.
Photo: Led by Howard Ebison, East Midlands Airport and Bournemouth Airport (in the box) are: Heidi Barlow; Andrew Pelham; and Conan Busby.