Dynamic pricing – air cargo's next frontier
As technology and digital solutions become much more integral to the air cargo industry, stakeholders are looking for clear visibility of air freight capacity and pricing leading to a real-time dynamic rates model.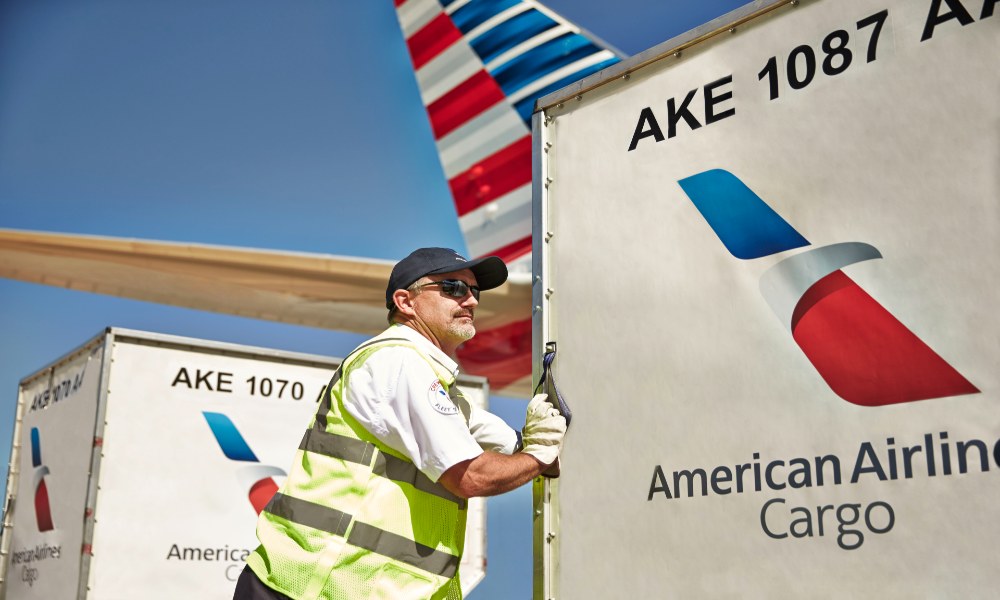 As technology and digital solutions become much more integral to the air cargo industry, stakeholders are looking for clear visibility of air freight capacity and pricing leading to a real-time dynamic rates model.
Online retailers live by dynamic pricing, the ability to continuously adjust pricing along a variety of criteria. These can include real-time changes in supply and demand, competition, seasonality, basket composition, and customer profile. Many other factors can play in, but ultimately it's about flexibly optimizing a price point between supply and demand with contextual data.
While dynamic pricing permeates our daily digital lives, many industries still need to catch up. Air cargo is one of them, although the concept is increasingly taking hold. So let´s have a look at why dynamic pricing is here to stay and why it´s the way forward for air cargo.
Dynamic pricing in air cargo
Many factors over which airlines have little to no control influence the air cargo business. Geo-politics, price of fuel, labour market conditions, technological and business maturity of industry participants, are just a few. Yet, the predominant business model for air cargo today owes its structure to these variables.
Traditionally, cargo airlines contracted large forwarders that assured capacity commitments with prices fixed through contracts protecting airline revenues. Hard and soft block space agreements came along, followed by spot rates. However, cargo capacity still doesn't extract its full revenue potential. Airlines on legacy systems struggle to translate operational cargo data into dynamic market intelligence. Traditional spreadsheet programs are limited in their ability to analyze business trends, customer behaviour towards price changes, demand seasonality, etc.
And this is where dynamic pricing is making inroads. Optimizing the price between supply and demand with contextual data benefits both the buyer and the seller. It also helps minimize revenue leakage on products and services. By taking a broader view beyond the supplier and the buyer, dynamic pricing helps optimize revenue across the entire value chain. Buyers benefit from more affordable pricing, while sellers benefit from selling at the right price point.

A comparison of static and dynamic pricing. Source: www.economicshelp.org
Dynamic pricing – a strategic tool for cargo airlines
When applied correctly, dynamic pricing attracts the right customers through optimized and contextualized pricing of cargo products and services. It also helps airlines:
• Improve market positioning and leadership: growth acceleration through insights-driven decision-making and pricing.
• Increase new revenue opportunities: discovery of untapped market potential through data.
• Enhance business predictability: improved business forecasting by understanding supply and demand patterns.
Collaboration and a common platform between all stakeholders in the end-to-end cargo value chain are critical for dynamic pricing to truly deliver the strategic advantages listed above. Algorithms and analytics can tell us a lot about a business's performance. By integrating contextual data with operational data, the system can generate richer insights to price cargo capacity at higher yield rates.
The road ahead for dynamic pricing in cargo
Understanding the supply and demand relationship between cargo capacity and flights is core to a successful dynamic pricing strategy. Airlines generally apply dynamic pricing in a hybrid model where it co-exists with the traditional pricing models, like customer allotments based on contracts, block space agreements, etc.
Accurately identifying demand is where it all starts. Typically, bookings follow the s-curve, with demand gradually rising as the date-to-departure approaches. With traditional tools, it is difficult to predict the accurate supply and demand at any date while a booking window is active. And this can lead to unnecessary additional costs. The airline could also lose potential business due to higher charges, while the customer may have to pay more to secure cargo space.
In the dynamic pricing model, airlines can further segment free-sale capacity for specific groups by analyzing historical demand patterns and applying dynamic pricing. In parallel, pricing and protected capacity evolve dynamically from availability openings to confirmed bookings before departure.
Dynamically pricing free-sale capacity in line with the overall booking trend for a specific flight optimizes pricing in the buyer-seller relationship. Once customers start aligning to dynamic pricing patterns, airlines will enjoy even richer operational data to better understand market behaviour, products and services uptake, and customer reaction to different pricing parameters. These are strategic inputs that will help airlines gradually establish air cargo leadership.
This article is authored by Padmaja P; she manages the revenue management & analytics product vertical for IBS Software's Cargo & Logistics division. In this role, she is responsible for conceptualizing and designing solutions architectures and integrating revenue management concepts and best practices to air cargo business processes and models.