Dublin Airport welcomes Norwegian's new service to Stockholm
<p style="text-align: justify;">Jun 12, 2017: <a title="Dublin Airport" href="https://www.dublinairport.com/" target="_blank">Dublin Airport</a> sees the launch of Norwegian's new service to Stockholm. Norwegian will operate its new twice weekly service on a year round basis.</p> <p style="text-align: justify;">"This new route together with the increase in frequency on its Dublin-Oslo service recently represents a 50 percent increase in […]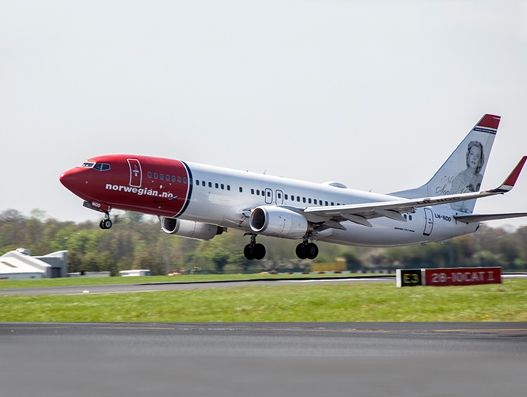 Jun 12, 2017: Dublin Airport sees the launch of Norwegian's new service to Stockholm. Norwegian will operate its new twice weekly service on a year round basis.
"This new route together with the increase in frequency on its Dublin-Oslo service recently represents a 50 percent increase in capacity on Norwegian's routes between Dublin and Scandinavia this summer. We look forward to welcoming the airline's two new transatlantic routes from Dublin in a few weeks," said Vincent Harrison, managing director, Dublin Airport.
Thomas Ramdahl, chief commercial officer, Norwegian, said, "As the countdown begins to our exciting new transatlantic routes from Ireland, we are also delighted to launch new flights from Dublin to Stockholm, giving Irish passengers an affordable way to explore one of Scandinavia's most popular destinations."
Norwegian first launched services from Dublin Airport in 2009 to Copenhagen and Oslo. The airline is growing its business from Dublin further with the addition of a daily transatlantic flight to Stewart International in New York state and a five times weekly service to Providence, Rhode Island from July 1.
So far this year, more than 10.9 million passengers have travelled through Dublin Airport, a 6 percent increase compared to the first five months of last year.