Dublin Airport announces direct link to Moroccan city Agadir
<p style="text-align: justify;">Apr 19, 2017: Air Arabia Maroc is to operate a new twice weekly scheduled service from Dublin to the Moroccan city of Agadir from October.</p> <p style="text-align: justify;">The new service will commence this winter and will operate on Wednesdays and Sundays.</p> <p style="text-align: justify;">"This new service means that once again Irish holidaymakers will […]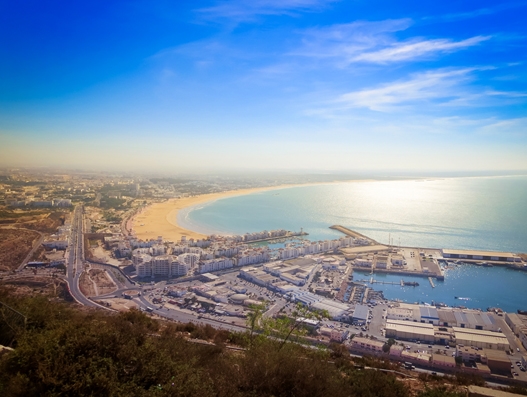 Apr 19, 2017: Air Arabia Maroc is to operate a new twice weekly scheduled service from Dublin to the Moroccan city of Agadir from October.
The new service will commence this winter and will operate on Wednesdays and Sundays.
"This new service means that once again Irish holidaymakers will have a direct scheduled service to Agadir, which is a very popular winter sun destination," said Vincent Harrison, managing director, Dublin Airport.
Adel Al Ali, Group chief executive officer of Air Arabia, said, "Dublin is the latest city to join Air Arabia Maroc's ever growing destination network connecting Europe with Morocco."
Air Arabia Maroc, which was established in April 2009, is Morocco's largest low cost carrier and part of the Air Arabia Group. It currently operates flights to 48 European routes from five cities in Morocco: Casablanca, Fez, Tangier, Marrakech and Nador. Its new Agadir base will have flights to seven European cities including Dublin.
The new Air Arabia Maroc route to Agadir is one of eleven new services that will be launched at Dublin Airport this year. In the first three months of this year, a record 5.8 million passengers travelled through Dublin Airport, which is a 5 percent increase compared to the first quarter of 2016.
Last year, Dublin Airport had direct flights to 185 destinations in 41 countries operated by a total of 47 airlines.