Dubai's Emirates increases flights frequency to Cairo
March 22, 2019: Emirates has recently announced its move of increasing frequency of flights on Dubai-Cairo route, starting October 28 this year. The airline will operate four additional flights a week in addition to its existing thrice-daily service. The four new flights operating on Monday, Wednesday, Thursday and Saturday, will take the total number of […]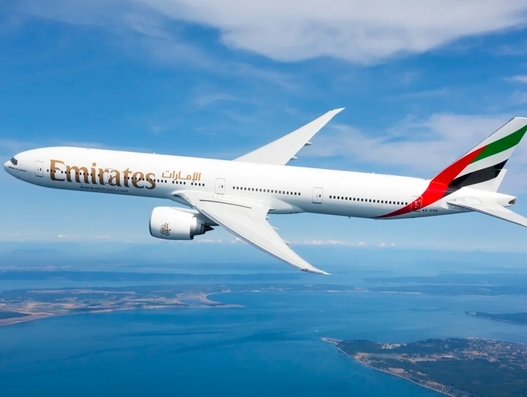 March 22, 2019: Emirates has recently announced its move of increasing frequency of flights on Dubai-Cairo route, starting October 28 this year.
The airline will operate four additional flights a week in addition to its existing thrice-daily service.
The four new flights operating on Monday, Wednesday, Thursday and Saturday, will take the total number of weekly Emirates flights serving Cairo to 25.
Similar to the current service, the new flights will be operated by a Boeing 777-300ER in a three-class configuration featuring 8 private suites, 42 Business Class and 304 Economy Class seats; adding 1,416 seats each way per week on the route.
Emirates SkyCargo, the freight division of the airline, will benefit from an additional 160 tonnes of cargo capacity per week to and from Cairo, due to the increase in flights.
This adds to the more than 800 tonnes of cargo capacity already provided on Emirates' flights.
In 2018, Emirates SkyCargo transported over 35,750 tonnes of cargo including both exports of close to 19,750 tonnes and imports of 16,000 tonnes. Close to 90 percent of the commodities exported from Cairo are fruits and vegetables.
The Dubai-based airline informed: "The new flights will enhance connectivity to most cities in the Asia, the Americas and Australia including Beijing, Bangkok, Hong Kong, Sydney, Shanghai, New Delhi, Mumbai, New York and Washington."
Emirates started operations to Cairo in April 1986 with three flights a week.
Today, Emirates operates 21 weekly flights between Cairo and Dubai.