Dubai HeliShow 2020 to feature key developments in rotor, UAV space
Sep 30, 2019: The Dubai Helishow, the biennial international helicopter technology and operations exhibition dedicated to the helicopter industry, will return in 2020 on November 10-12 at the Royal Pavilion of E2 Dubai South Event & Exhibition Center, Al Maktoum International Airport. The event will be staged under the patronage of HH Sheikh Mohammed Bin […]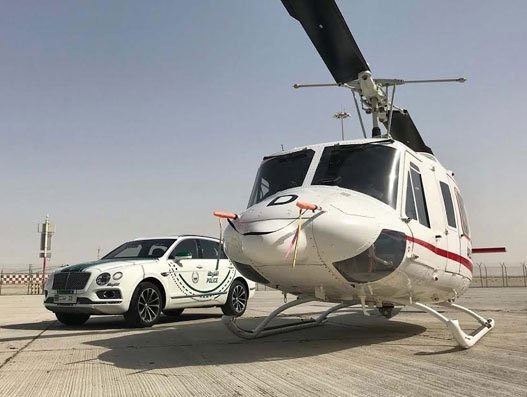 Sep 30, 2019: The Dubai Helishow, the biennial international helicopter technology and operations exhibition dedicated to the helicopter industry, will return in 2020 on November 10-12 at the Royal Pavilion of E2 Dubai South Event & Exhibition Center, Al Maktoum International Airport. The event will be staged under the patronage of HH Sheikh Mohammed Bin Rashid Al Maktoum, Vice President and Prime Minister of the UAE and Ruler of Dubai.
The Dubai HeliShow 2020 will highlight the new developments in the rotor industry, including the next-generation helicopters and air taxis; the futuristic vertical take-off and landing (VTOL) technologies; the future maintenance and repair organizations (MROs) in the region; and updates on aerodrome and heliport regulations. To be co-located with the Military & Homeland Security show, the 8th edition of Dubai HeliShow will also feature the Unmanned Arial Vehicle/Drone sector as a new addition to its exhibition and conference platform.
An exclusive three-day conference - another main highlight - will shed light on a vast range of topics, including 'Urban Mobility and Next Generation Air Taxis;' 'The Electric and Autonomous VTOL Revolution;' 'Update on Aerodrome and Helicopter Regulations;' 'Integrating Drones Into Controlled Airspace – Challenges and Security Issues;' 'The Role of Rotorcrafts in Homeland Security;' and many others.
The upcoming edition will feature key companies from the rotor, UAV/drone, and defence industries from around the world. With a global audience, the event will also be an excellent opportunity for industry stakeholders to highlight their recent achievements and advancements as well as meet and interact with prospective buyers from the Middle East.
Dubai South, which includes Al Maktoum International Airport, a key supporter and host of the show seeks to expand its aviation district in aircraft manufacturing and maintenance operations, a critical part of this growth will be in the helicopter sector. Tahnoon Saif, CEO of Dubai South's Aviation District, said, "the HeliShow 2020 will provide a unique opportunity to place together customers, suppliers and government officials to reflect the growing importance of the Helicopter sector within our regional aerospace, highlighting the latest developments and advancements, firmly putting it on the map as a place to do business."
Ahmad Abulhoul, managing director, Domus Group, organizer of Dubai HeliShow 2020, said, "With the increasingly important roles played by helicopters and UAVs/drones across a number of industrial, hospitality, and crisis management scenarios, including military, transport and cargo, firefighting, rescue, and offshore oil support, the upcoming edition of the highly successful Dubai HeliShow is already attracting a great deal of interest from international exhibitors, decision makers, government and defense officials, along with commercial customers, owners, users, and manufacturers."