Dubai carrier Emirates to add Bogota freighter service
Jan 10, 2019: Emirates SkyCargo will be operating once weekly freighter service to Bogota, Colombia, starting January 16, 2019. Bogota will become Emirates SkyCargo%u2019s sixth cargo destination in South America and its third dedicated cargo destination in the continent.
The Dubai-based airline will deploy its Boeing 777 freighter aircraft on this route. The aircraft has an overall cargo capacity of over 100 tonnes and has wide main deck doors allowing for the transportation of large and outsized cargo.
Emirates SkyCargo will be working jointly with Avianca for the freighter service out of Bogota. The Latin American carrier will commercialize the capacity of the Boeing 777 freighter on its return leg from Bogota to Maastricht to move cargo booked by its customers. Emirates SkyCargo and Avianca are working on developing a deeper partnership where Emirates SkyCargo will assist Avianca for transporting cargo from Latin America across its well-developed network in the Middle East, Africa and Asia region while Avianca will help Emirates SkyCargo strengthen its reach in the South American market.
%u201CWe welcome Bogota to our global network of over 40 scheduled weekly freighter destinations. South America is one of our main focus regions and we believe that there is a lot of potential for further growth in demand for air cargo capacity in this region,%u201D said Hiran Perera, Emirates Senior Vice President, Cargo Planning & Freighters.
In South America Emirates SkyCargo currently transports cargo on its passenger and freighter services to and from Buenos Aires, Rio de Janeiro, Santiago, Viracopos and Quito. With the addition of Bogota, the air cargo carrier will be able to offer a weekly cargo capacity of close to 500 tonnes to South American customers.
You may also like:-
---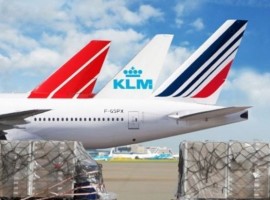 Covid-19
The additional cold room (COL), with temperatures ranging from +2 degrees Celsius to +8 degrees Celsius, will provide the capacity required to handle Covid-19 vaccines.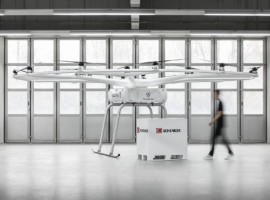 Drones
German startup Volocopter has teamed up with DB Schenker to deploy its heavy-lift drones, in a project that will gather vital practical flying experience before its air taxis enter service.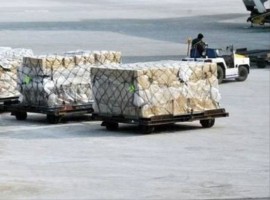 Air Cargo
August showed a year-over-year (YoY) drop of 17.2 per cent in worldwide volume and of 29 per cent in shipments carried.