DSV Panalpina transports first shipment of aircraft engine parts
August 31, 2019: DSV Panalpina transported its first Charter Network shipment since the takeover. The US Aerospace team of DSV flew aircraft engine parts on the 'Spirit of Panalpina' from Huntsville to Luxembourg on August 29. The onward journey of the shipment was done on truck to Airbus' production plant in Toulouse, France. The engine […]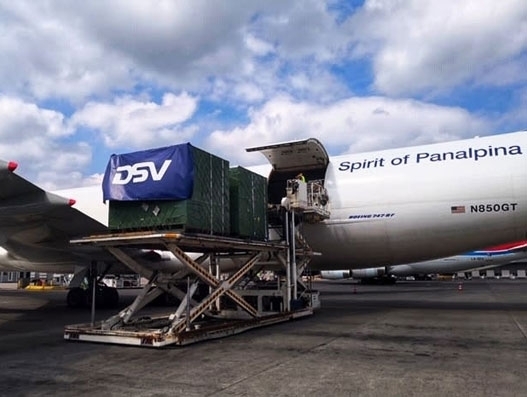 August 31, 2019: DSV Panalpina transported its first Charter Network shipment since the takeover. The US Aerospace team of DSV flew aircraft engine parts on the 'Spirit of Panalpina' from Huntsville to Luxembourg on August 29. The onward journey of the shipment was done on truck to Airbus' production plant in Toulouse, France.
The engine parts, called thrust reversers, are produced by an aerospace manufacturer customer of DSV. They go into aircraft engines and the engines are mounted onto Airbus A320neo aircraft.
Today (August 31), DSV Panalpina will handle another shipment - an engine overhauled in Hannover, Germany, that will be trucked to Luxembourg and flown the opposite direction across the Atlantic to Mexico via Huntsville.
In 2018, DSV Aerospace shipped 2,300 aircraft engines.