DSV Locker meets growing demand in South Africa
May 21, 2018: The growth of e-commerce has fueled an increased demand for easy and safe parcel delivery in South Africa. In 2014, DSV in South Africa tapped into this booming market with the launch of the digital supported parcel service- DSV ByBox. March 2018, the popular parcel service was relaunched as DSV Locker. Speaking […]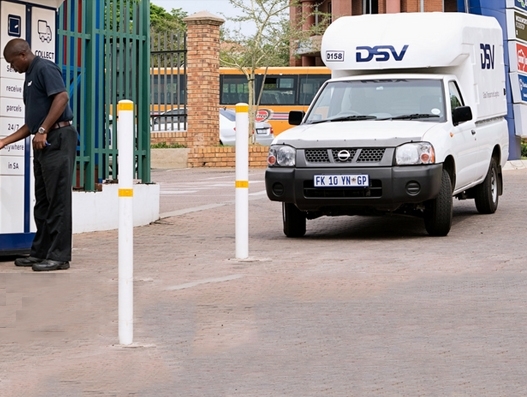 May 21, 2018: The growth of e-commerce has fueled an increased demand for easy and safe parcel delivery in South Africa. In 2014, DSV in South Africa tapped into this booming market with the launch of the digital supported parcel service- DSV ByBox. March 2018, the popular parcel service was relaunched as DSV Locker.
Speaking about the innovative service, DSV distribution managing director, Greg Saffy says, "We saw a need for a scalable technology solution to meet the lifestyle demands of our customer and we meet these needs with DSV Locker - a digital parcel service with 24-hour access. Our lockers are currently located in three main cities in South Africa. Johannesburg; Cape Town & Durban, with six more provinces in the pipeline over the next 12 months."
The awareness of the service is increasing – especially around the secure and stable delivery process – and so is the customers' interest, stated DSV.
Saffy continues, "The interest in using DSV Locker even comes from sectors we initially did not have in our scope. Like technicians driving around to fix equipment and appliances in private houses and offices. Now the technicians can avoid driving around with expensive spare parts after having picked them up from a warehouse but instead have the required parts distributed to a conveniently located DSV Locker. It creates a safer work-environment while reducing driving time. Other collaborative industries include banks sending sensitive documents, education institutes providing and receiving papers and e-commerce shops of course."
The ease of use is one of the main reasons people keep coming back to use the service. Saffy explains further, "Like when a customer orders products online. He or she simply selects the most convenient DSV Locker and the parcel is dispatched the next day. When the parcel has been delivered in the chosen DSV Locker, a SMS is sent to the customer with a PIN number or QR code to access the locker."
To provide safe pick-up places the lockers are located close to other service stores or public buildings. Locations include filling station forecourts, shopping centres, post tertiary campuses and public transport nodes.