DSV handles transport and logistics for EuroSwim 2017
December 18, 2017: Global transport and logistics solutions provider DSV has managed the delivery of as sports equipment and goodie bags for the recently concluded 19th European Short Course Swimming Championships held in Copenhagen. The championship was held between December 13 and 17. It was hosted by Denmark at the newly-built Royal Arena in Copenhagen. […]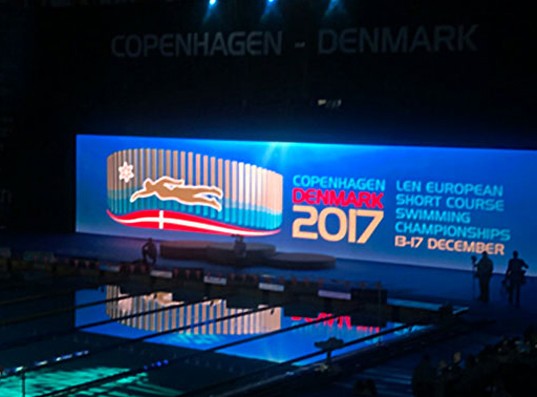 December 18, 2017: Global transport and logistics solutions provider DSV has managed the delivery of as sports equipment and goodie bags for the recently concluded 19th European Short Course Swimming Championships held in Copenhagen.
The championship was held between December 13 and 17. It was hosted by Denmark at the newly-built Royal Arena in Copenhagen.
Over 25,000 people attended the intense heats during five days of world-class swimming.
In barely two weeks, Royal Arena underwent a massive transformation from a large concert arena with bands like Iron Maiden performing to a swimming stadium seating 6,500 spectators.
About 2 million litres of water were filled into the newly-built pools in the Royal Arena.
Said Morten Hinnerup, head of development at the Danish Swimming Federation: "We are happy for getting support from DSV. During events like this size, it's important that we have a professional supplier who can handle the logistics before, during and after the championship."