DSV completes temperature-controlled transport of a very special cargo
<p id="yui_3_16_0_ym19_1_1483779688913_2473" class="yiv8893043523MsoNormal" style="text-align: justify;">Jan 07, 2017: DSV has transported ten crocodiles from Denmark to Arizona in the USA and provided the vital stable temperature during the journey. Ten young, rare black caiman crocodiles travelled at a vital and constant temperature of 25 degrees Celcius.</p> <p id="yui_3_16_0_ym19_1_1483779688913_2472" class="yiv8893043523MsoNormal" style="text-align: justify;">The crocodiles are a donation from […]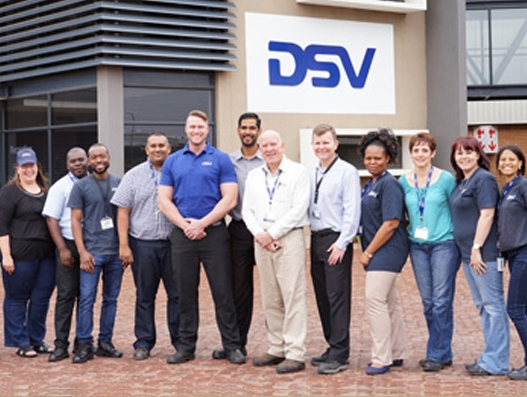 Jan 07, 2017: DSV has transported ten crocodiles from Denmark to Arizona in the USA and provided the vital stable temperature during the journey. Ten young, rare black caiman crocodiles travelled at a vital and constant temperature of 25 degrees Celcius.
The crocodiles are a donation from Aalborg Zoo to Phoenix Herpetological Society.
"The reptiles are very important to us and it is crucial that they are transported under the right conditions. We have worked closely with DSV on many previous occasions and their specialists are experienced and know what is possible. DSV guarantees the correct temperature at every stage of the journey and keeps us well-informed all the way," says Rikke Kruse Nielsen, head Zoologist at Aalborg Zoo.
Previously, DSV has transported a polar bear, an Emperor Tamarin monkey and a Red Panda for Aalborg Zoo.
The best way to transport a crocodile is in a tube with air vents. It prevents them from spinning around and getting stressed and thus there is no need for sedation. Aalborg Zoo had the containers built to specifications provided by DSV.
The containers were provided with heat packs to help maintain the correct temperature and then loaded into a pre-heated truck to be driven to a pre-heated room at the airport. Special heated baggage trucks took the crocodiles to the aircraft's heated cargo hold.
At arrival in Arizona the prevailing temperatures are much more accommodating for the black caimans.
When the black caiman crocodiles where hatched in Aalborg Zoo May 2013 and August 2015, respectively, they were no less than worldwide sensations and the first time ever a zoo managed to breed black caiman crocodiles in captivity.