DSV acquires S&H in a move to further boost e-commerce business
Sep 05, 2018: DSV, one of the key players in the transport and logistics sector, has taken a major move to further boost its e-commerce business. The company has announced on Tuesday that it has acquired S&H – multi-channel fulfilment, a Netherlands-based e-commerce specialist. During the signing of the agreement on September 4, DSV A/S […]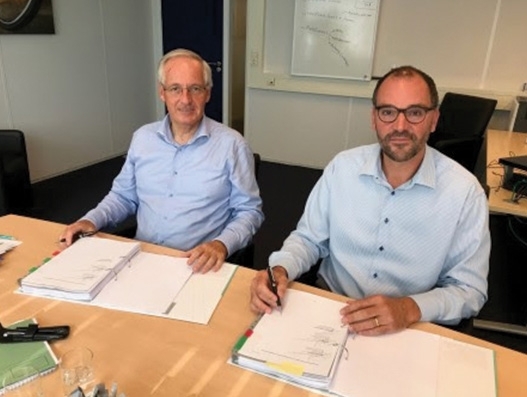 Sep 05, 2018: DSV, one of the key players in the transport and logistics sector, has taken a major move to further boost its e-commerce business. The company has announced on Tuesday that it has acquired S&H – multi-channel fulfilment, a Netherlands-based e-commerce specialist.
During the signing of the agreement on September 4, DSV A/S acquired 100 per cent of S&H's shares. S&H will continue as a stand-alone company under the name of DSV Multi-channel Fulfilment and will be headed by Peter van der Maas, EVP of the DSV Solutions division. Hans Elshout has stepped down as CEO of S&H, but will continue to work for DSV in an advisory capacity.
"S&H has proven itself as a champion within product fulfilment in the Benelux region, and we are very pleased to announce that S&H is now part of the DSV Group," says, Brian Ejsing, CEO of the DSV Solutions division.
S&H holds a leading position in multi-channel fulfilment in Europe and offers a comprehensive range of services: warehousing; response handling; financial fulfilment; product fulfilment; European distribution; customer service; returns handling; e-fulfilment and supply chain management.
Peter van der Maas comments: "I am delighted to assume this new role and equally delighted to head up a team of experts in multi-channel fulfilment. We want to continue the S&H tradition of helping customers excel in their markets."
With the addition of S&H, DSV will be able to offer customers a wider range of services within the fields of both business-to-business and direct-to-consumer multi-channel fulfilment, including: e-fulfilment, financial fulfillment, merchandise logistics for current (retail) customers, sophisticated and flexible IT system and web support and call centre.