Drone Delivery Canada gets approval for commercial BVLOS drone delivery operations
The Special Flight Operations Certificate has been given for the Beausoleil First Nation Covid-19 operations.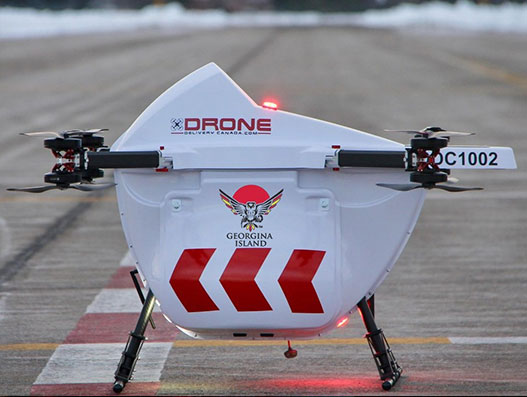 Drone Delivery Canada (DDC) has received a Special Flight Operations Certificate (SFOC) from Transport Canada, issued October 16th, 2020, for Beyond Visual Line of Sight (BVLOS) commercial drone delivery for the Beausoleil First Nation (BFN) Covid-19 operations, previously announced June 4th, 2020.
BFN is currently utilising the company's drone logistics solution to enable a defined two-way delivery flight route from/to BFN mainland to/from the BFN Christian Island using the Sparrow drone and its DroneSpotTM takeoff and landing zones. All operations will be conducted in accordance with the Canadian Aviation Regulations and Transport Canada flight authorisations. Flights will be monitored by DDC using the company's proprietary FLYTE software system as a managed service.
Michael Zahra, president and CEO of DDC said, "As a clear leader in the drone delivery market, we are pleased to achieve yet another company milestone as we continue to shape the overall industry. We have been flying at BFN since September, and we are excited to be able to move to BVLOS operations, providing a more effective and efficient operation. This commercial Covid-19 operation, and this new SFOC approval, further demonstrate the commercial, healthcare and advanced technological capabilities of our drone logistics solution. We are grateful to Transport Canada for their overall support of the industry, especially during the pandemic, and we are proud of the collaborative relationship we have built with them."