Drone Delivery Canada awarded its second US patent
Drone Delivery Canada (DDC) announced, on April 21, that the United States Patent Office granted DDC Patent 10,625,879 which covers aspects of DDC's drone delivery technology and processes relating to controlled access zones for unmanned aerial vehicle (UAV) landing and takeoff.
The patent is directed to aspects of DDC's proprietary FLYTE management, which is a core component of DDC's drone delivery platform. Additionally, the patent is also directed at the aspects of DDC's 'RAILWAY IN THE SKY' concept that is intended to simplify routing and control of delivery drones particularly in crowded urban areas. DDC is currently seeking patent protection for other aspects of its technology in the US and other countries.
"This is our second issued United States Patent Office grant and provides protection for various aspects of our controlled access zones, DRONESPOT®. DRONESPOTS may provide a secure enclosure and other elements to control access, both to secured goods in transit by UAV and to control interaction between individuals and UAVs. This patent win again demonstrates our industry lead in this very disruptive industry," commented Paul Di Benedetto, chief technology officer of Drone Delivery Canada. "On behalf of the Company I would like to thank all of our dedicated staff who were integral in this accomplishment."
You may also like:-
---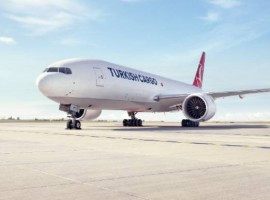 Air Cargo
Continuing its technological investments, the software reduces the error rate at its business processes as well as the costs while improving the employee productivity among other aspects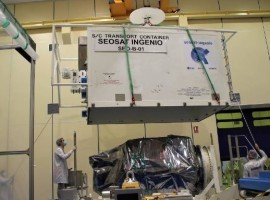 Aviation
SEOSAT-Ingenio is the first Spanish satellite with optical technology, developed primarily by the Spanish space industry led by Airbus in Spain as the prime contractor.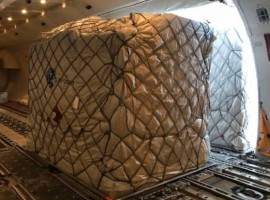 Logistics
Weekly direct flights will depart from Shanghai (PVG) every Monday and from Amsterdam (AMS) each Sunday to service for a post-COVID resurgence in demand during what is traditionally a fourth quarter peak season.