DPDHL Group, Total strengthen ties to collaborate on energy solutions, innovative logistics
Oct 14, 2019: Deutsche Post DHL Group (DPDHL Group) and Total have signed a strategic cooperation agreement to strengthen their partnership and contribute to the implementation of their global business ambitions. Thanks to their complementary geographic presence, the two groups will be able to benefit from new commercial cross-business opportunities, as a customer and a […]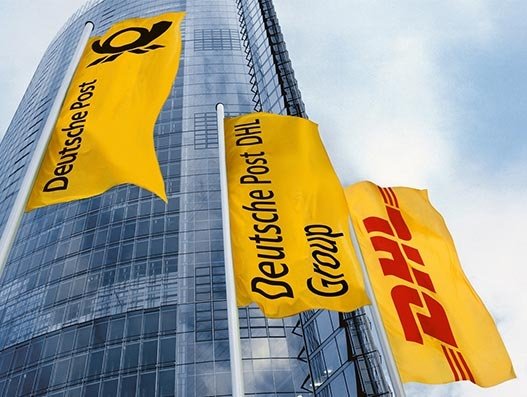 Oct 14, 2019: Deutsche Post DHL Group (DPDHL Group) and Total have signed a strategic cooperation agreement to strengthen their partnership and contribute to the implementation of their global business ambitions.
Thanks to their complementary geographic presence, the two groups will be able to benefit from new commercial cross-business opportunities, as a customer and a supplier respectively. With this B2B partnership, the two companies will work even more closely together on technological and digital challenges and climate issues. Both companies will explore and develop concrete projects alongside their daily business operations and core expertise, including multi-energy offers, sustainable mobility, new solutions for fleet management as well as contract logistics, global freight forwarding, added value supply chain solutions, road freight and express services.
Tim Scharwath, member of the board of management of Deutsche Post DHL Group, said, "Our ambitious target is to reduce all logistics-related emissions to zero by the year 2050. Alternative drives and fuels as well as clean energy solutions are important cornerstones to achieve this goal. In cooperation with Total, and thanks to their profound expertise in the energy sector, we will be leveraging further innovative solutions to reduce our CO2 emissions and energy consumption. At the same time, we will intensify our partnership to implement best-in-class logistics solutions throughout Total's various value chains."
This B2B agreement between the two groups will also leverage their respective global organisations to implement operational excellence, support sustainable business growth, and shape the future through innovation.
"This strategic partnership marks a new stage of the collaboration between Total and DPDHL Group, enabling the development of new businesses, particularly associated with low carbon energies," adds Momar Nguer, president for Total Marketing & Services. "Total, thanks to its worldwide geographical footprint and wide range of products and services, including EV mobility and fleet management solutions, is ideally positioned to support DPDHL Group in achieving its GoGreen targets".