DP World unveils new logistics arm in Australia
<p style="text-align: justify;">July 25, 2017: <a title="DP World Australia" href="http://www.dpworldaustralia.com.au/" target="_blank">DP World Australia</a> (DPWA) has launched DP World Logistics Australia, a new operating company offering transport and intermodal solutions. As part of the re-branding, a new business 'Botany Intermodal' will be housed within DP World Logistics Australia.</p> <p style="text-align: justify;">DP World Logistics Australia will be […]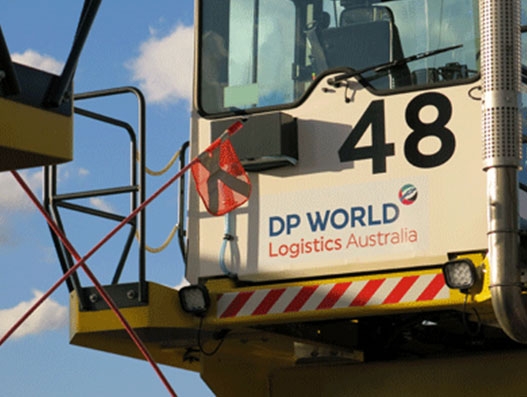 July 25, 2017: DP World Australia (DPWA) has launched DP World Logistics Australia, a new operating company offering transport and intermodal solutions. As part of the re-branding, a new business 'Botany Intermodal' will be housed within DP World Logistics Australia.
DP World Logistics Australia will be the partner for Australian companies looking for transport and intermodal solutions. The move into landside logistics is part of a long-term strategy to move beyond the port gate, offering efficiencies to customers and other stakeholders in the supply chain.
DP World Australia Managing Director and CEO, Paul Scurrah, says the new DP World Logistics Australia brand and Botany Intermodal business in the Port Botany precinct is a natural extension of a local and global network stretching across DP World's 70 international container terminals.
"As a critical link in the cargo logistics chain, we're growing our Australian business in a way that makes sense," Scurrah says.
"This new intermodal business aligns with our plans to develop operations that complement DP World Australia's stevedoring business."
With more than 25 years' experience in the shipping, logistics and stevedoring industry, Mark Hulme will lead the new DP World Logistics Australia business as Chief Operating Officer Logistics.
Hulme says customers and stakeholders will benefit from improved stability and customer service integration down the logistics chain.
"DP World Logistics Australia will offer fast and efficient container coordination, movement, cleaning, repairs, refurbishment and storage services to customers who are transiting container freight into and out of the terminals," says Hulme.
"Botany Intermodal is connected to the Southern Sydney Freight Line, which will drive improved rail efficiency and speed of service for adjacent stevedoring operations. This opens the opportunity for rail operators to load empties within the port precinct.
"As the nation's largest container stevedore, we are confident we can further develop our strong stakeholder relationships and continue to build value for DP World Australia's customers."