DP World sees volume growth of 0.4 percent in 2016 despite challenging markets
Mar 21, 2017: Global trade enabler DP World has reported 4.9 percent growth in revenue to $4.163 million in the year 2016 supported by full year contribution of Jebel Ali Free Zone (UAE) and Prince Rupert (Canada).
On a like-for-like basis, the group's revenue increased by 1.3 percent thanks to a 2.3 percent rise in containerised revenue, which was up by 3.8 percent on a reported basis.
The non containerised revenue decreased by 1.1 percent on a like-for-like basis and increased by 7.5 percent on a reported basis.

The Dubai based port operator has seen volume growth of 0.4 percent despite challenging markets.
In the Middle East, Europe and Africa segment, the company's revenue was up 5.5 percent on a reported basis and 1.9 percent on a like-for-like basis to $3 billion. Market conditions in the Middle East, Europe and Africa region were mixed. Volumes in the UAE were down by 5.3 percent at 14.8 million TEU in 2016, reflecting a reduction in lower margin cargo, which decelerated in the fourth quarter with volumes marginally down 0.7 percent year-on-year.
In the Asia Pacific and Indian Subcontinent region, revenue rose by 4.6 percent to $433 million on a reported basis and 8.3 percent on a like-for-like basis. This was stronger than the 1.8 percent volume growth due to containerised revenue per TEU going up by 9.6 percent on a like-for-like basis.
In the Australia and Americas region, revenue was up 2.6 percent to $659 million on a reported basis, while it was down 6.1 percent on a like-for-like basis. Volatile currency and weaker commodity prices led to softer economic growth in this region.
Sultan Ahmed Bin Sulayem, Group chairman and CEO, DP World, commented, "We are pleased to announce another set of strong financial results for 2016, as we delivered earnings in excess of $1 billion and above 50 percent EBITDA margins for the full year for the first time. Encouragingly, our volumes have continued to grow ahead of the market with gross volumes growing 3.2 percent vs. Drewry full year market estimate of 1.3 percent. This is pleasing given the significant challenges parts of our portfolio have faced, and once again demonstrates the resilient nature of our diversified portfolio. Disciplined investment throughout the economic cycle has been one of the keys to delivering consistent growth and in 2016, we invested $1.298 million across our portfolio in markets with strong demand and supply dynamics.
"While 2017 is expected to be another challenging year for global trade, we have made an encouraging start to the year and we expect to continue to deliver ahead-of-market volume growth."
"The Board of DP World recommends increasing the dividend by 26.7 percent to $315.4 million, or 38.0 US cents per share, reflecting the strong earnings growth in the year. The Board is confident of the Company's ability to continue to generate cash and support our future growth whilst maintaining a consistent dividend payout."
"Overall, we continue to believe that a portfolio which has a 70 percent exposure to origin and destination cargo and 75 percent exposure to faster growing markets will enable us to deliver enhanced shareholder value over the long term."
You may also like:-
---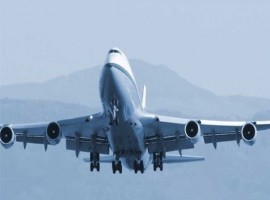 Air Cargo
DSV has now added an additional two 747 freighters to its Europe-Asia cargo air bridge with an extra weekly inbound departure from Shanghai and the new Hong Kong-Luxembourg route.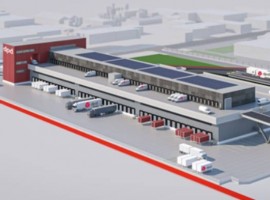 Logistics
This partnership between the two companies is because of the e-commerce boom experienced in Belgium during the Covid-19 pandemic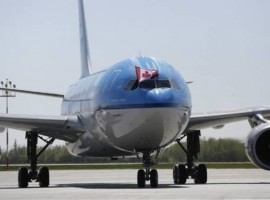 Aviation
After a five month pause, KLM will resume offering its non-stop service from Edmonton to Amsterdam, beginning October 29, 2020.