DP World sails again in Q1 2017 after seeing profits in 2016
<p style="text-align: justify;">April 29, 2017: Global trade enabler DP World has handled 16.4 million TEU (twenty-foot equivalent units) across its global portfolio of container terminals in the first quarter of 2017, with gross container volumes growing by 5.7 percent year-on-year on a reported basis, and 5.0 percent on a like-for-like basis, well ahead of the […]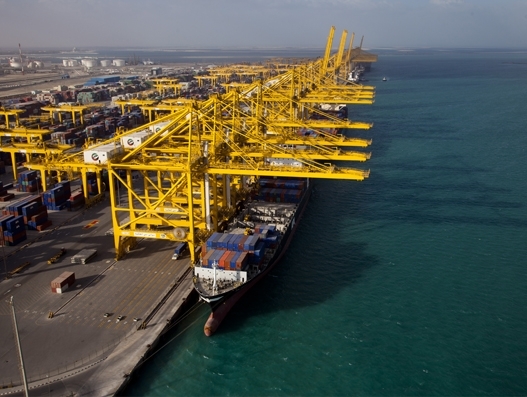 April 29, 2017: Global trade enabler DP World has handled 16.4 million TEU (twenty-foot equivalent units) across its global portfolio of container terminals in the first quarter of 2017, with gross container volumes growing by 5.7 percent year-on-year on a reported basis, and 5.0 percent on a like-for-like basis, well ahead of the industry estimate of 2.6 percent throughput growth for Q1 2017.

The first quarter witnessed a steady start to the year and all three regions delivered growth, especially terminals in Europe and the Americas. UAE also stabilised and handled 3.7 million TEU, growing 1.8 percent year-on-year in Q1 2017.

At a consolidated level, the terminals handled 8.7 million TEU during the first quarter of 2017, a 19.9 percent improvement in performance on a reported basis and up 1.6 percent year-on-year on a like-for-like basis. Reported consolidated volume in the Asia Pacific and Indian Subcontinent region was boosted by the consolidation of Pusan (South Korea) at the end of 2016.

Sultan Ahmed Bin Sulayem, Group chairman and chief executive officer, said, "There are signs of a gradual improvement in the market environment in 2017 and our portfolio has had an encouraging start to the year delivering ahead-of-market growth. The robust performance was delivered across all three regions, which once again demonstrates that we have the relevant capacity in the right markets.

"We are pleased to see volumes recovering in the Americas while our new terminals in Europe continue to deliver growth. Encouragingly, UAE volumes have stabilised and as we move through 2017, we continue to expect our new developments in Rotterdam (Netherlands), Nhava Sheva (India), London Gateway (United Kingdom) and Yarimca (Turkey) to drive growth in our portfolio.

The Dubai based port operator remains well placed to meet full year 2017 expectations, given the encouraging start to the year.