DP World posts double-digit growth in revenue in H1
Aug 23, 2019: DP World, global ports operator, stated revenue growth of 31.9 percent year-on-year, as it announced its half-year results yesterday. Acquisitions and growth in non-containerised revenue helped revenue climb to $3.46 billion, although on a like-for-like, constant currency basis the revenue increase was 11 percent, said the Dubai-based company. The profits saw a […]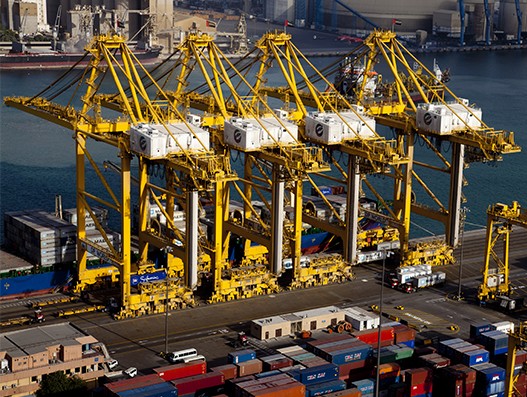 Aug 23, 2019: DP World, global ports operator, stated revenue growth of 31.9 percent year-on-year, as it announced its half-year results yesterday.
Acquisitions and growth in non-containerised revenue helped revenue climb to $3.46 billion, although on a like-for-like, constant currency basis the revenue increase was 11 percent, said the Dubai-based company.
The profits saw a double-digit growth, that is it surged 26.8 percent year-on-year to $753 million. It grew 22.2 percent on a like-for-like basis.
"Our half-year financial results have been in line with our expectations, said DP World Group chairman and CEO, Sultan Ahmed Bin Sulayem.
He highlighted that DP World continues to be guided by deep market understanding, innovation and operational excellence across 45 countries worldwide. Despite uncertainty from the trade war and challenging regional geopolitical realities, DP World has been able to deliver and excel a broadly impressive performance in the first half of 2019.
Adjusted EBITDA grew 21.9 percent, and EBITDA margin for the half-year stood at 46.5 percent. The company said its EBITDA margin declined due to a change in the mix with the consolidation of lower margin logistics and maritime services businesses.
In first half, DP World's ports & terminals investments include two new assets in Chile, Fraser Surrey Docks8 (Canada) and consolidation of assets in Australia.
Logistics and maritime investment include acquisition of Pan-European logistics platform of P&O Ferries and marine logistics operator Topaz Marine & Energy while capital expenditure of $636 million was invested across the existing portfolio during the first half of the year.